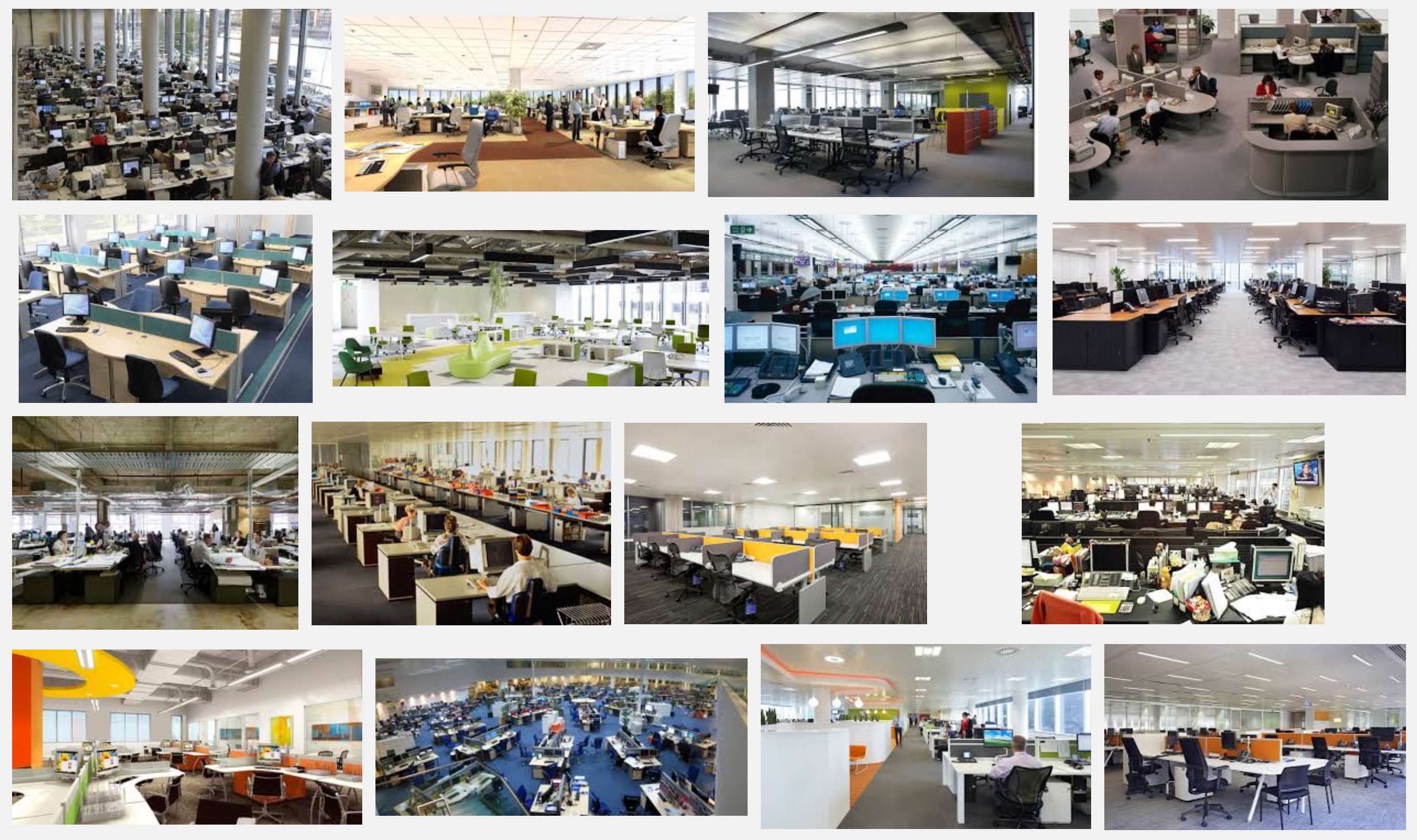 Enough with the open office. Despite claims to democratize the workspace, improve employee camaraderie and boost interactions the open office layout reduces productivity.
Employers, here's a better idea. Let your employees work from home. It really works: cuts corporate costs, increases productivity and morale, and reduces greenhouse emissions (from less commuting). Everybody wins — except, perhaps, for those who thrive on office gossip or require an in situ foosball table.
From the Washington Post:
A year ago, my boss announced that our large New York ad agency would be moving to an open office. After nine years as a senior writer, I was forced to trade in my private office for a seat at a long, shared table. It felt like my boss had ripped off my clothes and left me standing in my skivvies.
Our new, modern Tribeca office was beautifully airy, and yet remarkably oppressive. Nothing was private. On the first day, I took my seat at the table assigned to our creative department, next to a nice woman who I suspect was an air horn in a former life.  All day, there was constant shuffling, yelling, and laughing, along with loud music piped through a PA system.  As an excessive water drinker, I feared my co-workers were tallying my frequent bathroom trips.  At day's end, I bid adieu to the 12 pairs of eyes I felt judging my 5:04 p.m. departure time. I beelined to the Beats store to purchase their best noise-cancelling headphones in an unmistakably visible neon blue.
Despite its obvious problems, the open-office model has continued to encroach on workers across the country. Now, about 70 percent of U.S. offices have no or low partitions, according to the International Facility Management Association. Silicon Valley has been the leader in bringing down the dividers. Google, Yahoo, eBay, Goldman Sachs and American Express are all adherents.  Facebook CEO Mark Zuckerberg enlisted famed architect Frank Gehry to design the largest open floor plan in the world, housing nearly 3,000 engineers. And as a businessman, Michael Bloomberg was an early adopter of the open-space trend, saying it promoted transparency and fairness. He famously carried the model into city hall when he became mayor of New York,  making "the Bullpen" a symbol of open communication and accessibility to the city's chief.
Read the entire story here.
Image courtesy of Google Search.