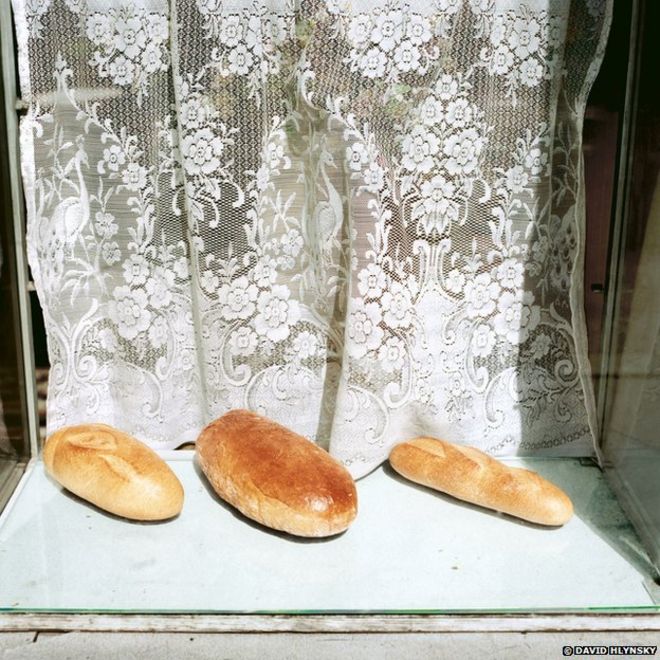 The heavy hand of the Soviet Union left untold scars on the populations of many Eastern European nations. Millions of citizens were repressed, harmed, spied-upon and countless disappeared. The Soviets and their socialist puppet governments also fostered many decades of centrally-planed austerity that created generations of impoverished — though not the ruling elites, of course. Nonetheless independent shopkeepers would try to put a brave face on their lack of a market for most goods and services — little supply and limited demand.
Photographer David Hlynsky spend several years in Eastern Europe, following the fall of the Berlin Wall, documenting the waning of the Soviet era. His book, Window-Shopping Through the Iron Curtain, featuring many absurdly bleak views of consumer-minimalism [not necessarily a bad thing], was published in February 2015.
Read more from The Guardian's article here.
Image: Three Loaves of Bread, Krakow, Poland, 1988. Courtesy of David Hlynsky.