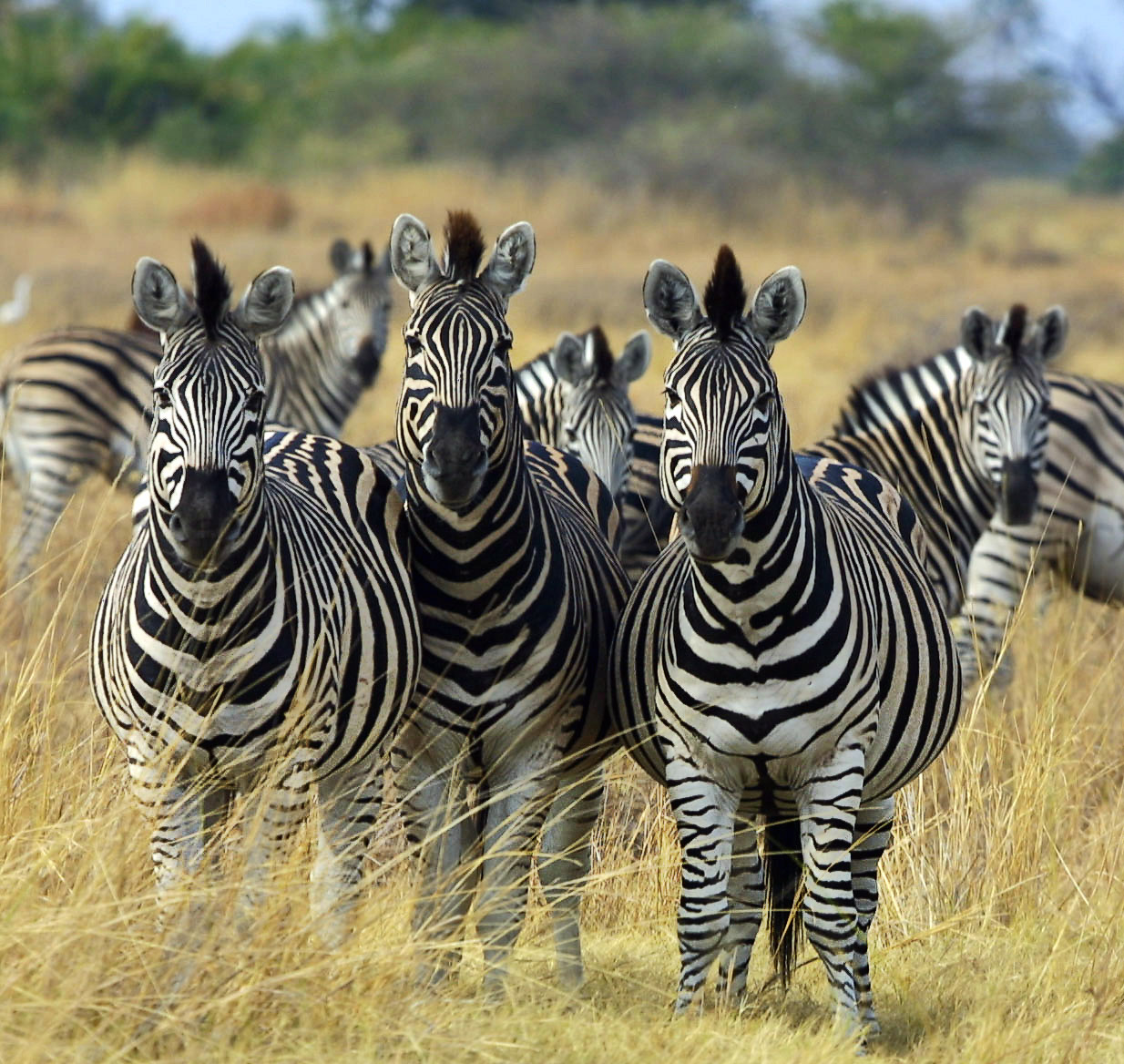 Why do zebras have stripes? Well, we've all learned from an early age that their peculiar and unique black and white stripes are an adaptation to combat predators. One theory suggests that the stripes are camouflage. Another theory suggests that the stripes are there to confuse predators. Yet another proposes that the stripes are a vivid warning signal.
But Tim Caro, professor of wildlife biology at the University of California, has a thoroughly different idea, conveyed in his new book, Zebra Stripes. After twenty years of study he's convinced that the zebra's stripes have a more mundane purpose — a deterrent to pesky biting flies.
From Wired:
At four in the morning, Tim Caro roused his colleagues. Bleary-eyed and grumbling, they followed him to the edge of the village, where the beasts were hiding. He sat them down in chairs, and after letting their eyes adjust for a minute, he asked them if they saw anything. And if so, would they please point where?
Not real beasts. Despite being camped in Tanzania's Katavi National Park, Caro was asking his colleagues to identify pelts—from a wildebeest, an impala, and a zebra—that he had draped over chairs or clotheslines. Caro wanted to know if the zebra's stripes gave it any sort of camouflage in the pre-dawn, when many predators hunt, and he needed the sort of replicability he could not count on from the animals roaming the savannah. "I lost a lot of social capital on that experiment," says Caro. "If you're going to be woken up at all, it's important to be woken up for something exciting or unpredictable, and this was neither."
The experiment was one of hundreds Caro performed over a twenty year scientific odyssey to discover why zebras have stripes—a question that nearly every major biologist since Alfred Russel Wallace has tried to answer. "It became sort of a challenge to me to try and investigate all the existing hypotheses so I could not only identify the right one," he says, "but just as importantly kill all those remaining." His new book, Zebra Stripes, chronicles every detail.
Read the entire story here.
Image: Zebras, Botswana. Courtesy: Paul Maritz, 2002. Creative Commons Attribution-Share Alike 3.0.