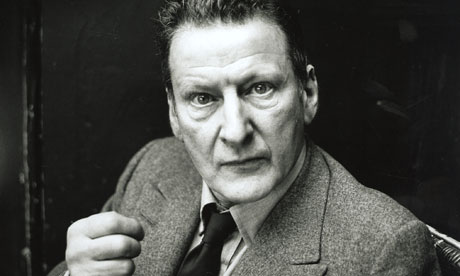 [div class=attrib]From the Guardian:[end-div]
Lucian Freud, widely acknowledged as one of the greatest, most influential and yet most controversial British painters of his era, has died at his London home.
News of his death, at the age of 88, was released by his New York art dealer, William Acquavella. The realist painter, who was a grandson of the psychoanalyst Sigmund Freud, had watched his works soar in value over recent years and, in 2008, his portrayal of a large, naked woman on a couch – Benefit Supervisor Sleeping – sold at auction for £2.6m, a record price for the work of a living artist.
Born in Berlin, Freud came to Britain in 1933 with his family when he was 10 years old and developed his passion for drawing. After studying at art school, he had a self-portrait accepted for Horizon magazine and, by the age of 21, his talent had been recognised in a solo show. He returned to Britain after the war years to teach at the Slade School of Art in London.
Over a career that spanned 50 years, Freud became famous for his intense and unsettling nude portraits. A naturalised British subject, he spent most of his working life in London and was frequently seen at the most salubrious bars and restaurants, often in the company of beautiful young women such as Kate Moss, who he once painted. A tweet from the writer Polly Samson last night reported that Freud's regular table in The Wolseley restaurant was laid with a black tablecloth and a single candle in his honour.
The director of the Tate gallery, Nicholas Serota, said last night: "The vitality of [Freud's] nudes, the intensity of the still life paintings and the presence of his portraits of family and friends guarantee Lucian Freud a unique place in the pantheon of late 20th century art.
[div class=attrib]More from theSource here.[end-div]