London's beautiful tube (metropolitan subway) map has been re-imagined by Max Roberts, psychologist and map designer. His map adds a circular spin to the iconic tube map, which was created by Harry Beck in 1931.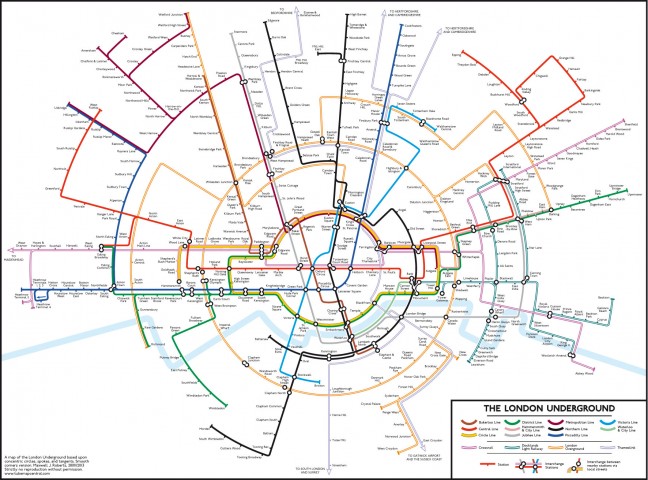 See Beck's original map here, and check out larger versions of Robert's circular map here.
Images courtesy of Transport For London, and Max Roberts.