A new BBC documentary chronicles the influence of flamboyant sixties hairstylist Raymond Bessone, better known as Raymond "Teasie Weasie". He was the first stylist to appear on television, and is credited with inventing the modern bouffant and innovating with hair color. He also trained Vidal Sassoon, who later created the bob.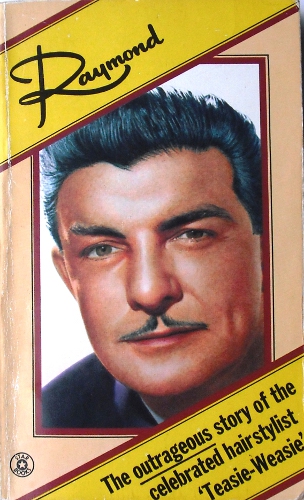 From the Guardian:
From the beehive to the afro and the footballer's perm, a new BBC documentary celebrates the nation's love of a flamboyant hairstyle – the bigger the better.
…
Possibly the most famous haircut of the 1960s, the asymmetric bob created by Vidal Sassoon in 1963 liberated a generation of women from the need for a weekly appointment and a session under the hood-dryer. With these sharp, swinging styles, the blowdry was born. This cut is by Roger Thompson, a stylist at Sassoon's salon.
See more images hair[sic] or check out a preview of the documentary here.
Image: Cover of the 1976 paperback book "Raymond – The outrageous autobiography of Teasie-Weasie". Courtesy of Raymond Bessone/ Wyndham Publications / Wikipedia.
Image: Bob cut. Courtesy of Vic Singh/Rex.