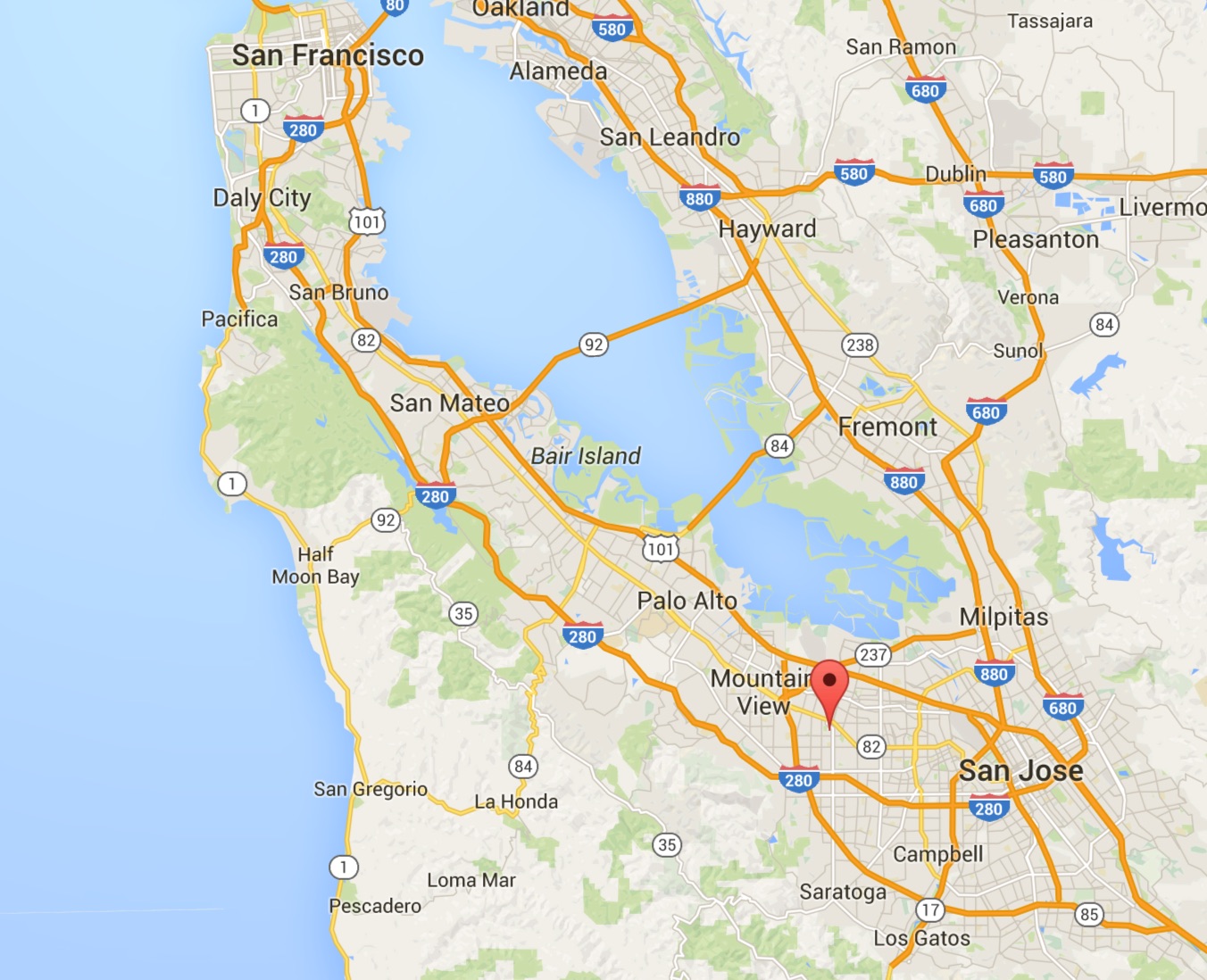 Question: what do silicone implants and Silicon Valley have in common?  Answer: they are both instruments of a grandiose illusion. The first, on a mostly personal level, promises eternal youth and vigor; the second, on a much grander scale, promises eternal wealth and greatness for humanity.
So, let's leave aside the human cosmetic question for another time and concentrate on the broad deception that is current Silicon Valley. It's a deception at many different levels —  self-deception of Silicon Valley's young geeks and code jockeys, and the wider delusion that promises us all a glittering future underwritten by rapturous tech.
And, how best to debunk the myths that envelop the Valley like San Francisco's fog, than to turn to Sam Biddle, former editor of Valleywag. He offers a scathing critique, which happens to be spot on. Quite rightly he asks if we need yet another urban, on-demand laundry app and what on earth is the value to society of "Yo"? But more importantly, he asks us to reconsider our misplaced awe and to knock Silicon Valley from its perch of self-fulfilling self-satisfaction. Yo and Facebook and Uber and Clinkle and Ringly and DogVacay and WhatsApp and the thousands of other trivial start-ups — despite astronomical valuations — will not be humanity's savior. We need better ideas and deeper answers.
From GQ:
I think my life is better because of my iPhone. Yours probably is, too. I'm grateful to live in a time when I can see my baby cousins or experience any album ever without getting out of bed. I'm grateful that I will literally never be lost again, so long as my phone has battery. And I'm grateful that there are so many people so much smarter than I am who devise things like this, which are magical for the first week they show up, then a given in my life a week later.
We live in an era of technical ability that would have nauseated our ancestors with wonder, and so much of it comes from one very small place in California. But all these unimpeachable humanoid upgrades—the smartphones, the Google-gifted knowledge—are increasingly the exception, rather than the rule, of Silicon Valley's output. What was once a land of upstarts and rebels is now being led by the money-hungry and the unspirited. Which is why we have a start-up that mails your dog curated treats and an app that says "Yo." The brightest minds in tech just lately seem more concerned with silly business ideas and innocuous "disruption," all for the shot at an immense payday. And when our country's smartest people are working on the dumbest things, we all lose out.
That gap between the Silicon Valley that enriches the world and the Silicon Valley that wastes itself on the trivial is widening daily. And one of the biggest contributing factors is that the Valley has lost touch with reality by subscribing to its own self-congratulatory mythmaking. That these beliefs are mostly baseless, or at least egotistically distorted, is a problem—not just for Silicon Valley but for the rest of us. Which is why we're here to help the Valley tear down its own myths—these seven in particular.
Myth #1: Silicon Valley Is the Universe's Only True Meritocracy
 Everyone in Silicon Valley has convinced himself he's helped create a free-market paradise, the software successor to Jefferson's brotherhood of noble yeomen. "Silicon Valley has this way of finding greatness and supporting it," said a member of Greylock Partners, a major venture-capital firm with over $2 billion under management. "It values meritocracy more than anyplace else." After complaints of the start-up economy's profound whiteness reached mainstream discussion just last year, companies like Apple, Facebook, and Twitter reluctantly released internal diversity reports. The results were as homogenized as expected: At Twitter, 79 percent of the leadership is male and 72 percent of it is white. At Facebook, senior positions are 77 percent male and 74 percent white. Twitter—a company whose early success can be directly attributed to the pioneering downloads of black smartphone users—hosts an entirely white board of directors. It's a pounding indictment of Silicon Valley's corporate psyche that Mark Zuckerberg—a bourgeois white kid from suburban New York who attended Harvard—is considered the Horatio Alger 2.0 paragon. When Paul Graham, the then head of the massive start-up incubator Y Combinator, told The New York Times that he could "be tricked by anyone who looks like Mark Zuckerberg," he wasn't just talking about Zuck's youth.
If there's any reassuring news, it's not that tech's diversity crisis is getting better, but that in the face of so much dismal news, people are becoming angry enough and brave enough to admit that the state of things is not good. Silicon Valley loves data, after all, and with data readily demonstrating tech's overwhelming white-guy problem, even the true believers in meritocracy see the circumstances as they actually are.
Earlier this year, Ellen Pao became the most mentioned name in Silicon Valley as her gender-discrimination suit against her former employer, Kleiner Perkins Caufield & Byers, played out in court. Although the jury sided with the legendary VC firm, the Pao case was a watershed moment, bringing sunlight and national scrutiny to the issue of unchecked Valley sexism. For every defeated Ellen Pao, we can hope there are a hundred other female technology workers who feel new courage to speak up against wrongdoing, and a thousand male co-workers and employers who'll reconsider their boys'-club bullshit. But they've got their work cut out for them.
…
Myth #4: School Is for Suckers, Just Drop Out
 Every year PayPal co-founder, investor-guru, and rabid libertarian Peter Thiel awards a small group of college-age students the Thiel Fellowship, a paid offer to either drop out or forgo college entirely. In exchange, the students receive money, mentorship, and networking opportunities from Thiel as they pursue a start-up of their choice. We're frequently reminded of the tech titans of industry who never got a degree—Steve Jobs, Bill Gates, and Mark Zuckerberg are the most cited, though the fact that they're statistical exceptions is an aside at best. To be young in Silicon Valley is great; to be a young dropout is golden.
The virtuous dropout hasn't just made college seem optional for many aspiring barons—formal education is now excoriated in Silicon Valley as an obsolete system dreamed up by people who'd never heard of photo filters or Snapchat. Mix this cynicism with the libertarian streak many tech entrepreneurs carry already and you've got yourself a legit anti-education movement.
And for what? There's no evidence that avoiding a conventional education today grants business success tomorrow. The gifted few who end up dropping out and changing tech history would have probably changed tech history anyway—you can't learn start-up greatness by refusing to learn in a college classroom. And given that most start-ups fail, do we want an appreciable segment of bright young people gambling so heavily on being the next Zuck? More important, do we want an economy of CEOs who never had to learn to get along with their dorm-mates? Who never had the opportunity to grow up and figure out how to be a human being functioning in society? Who went straight from a bedroom in their parents' house to an incubator that paid for their meals? It's no wonder tech has an antisocial rep.
…
Myth #7: Silicon Valley Is Saving the World
Two years ago an online list of "57 start-up lessons" made its way through the coder community, bolstered by a co-sign from Paul Graham. "Wow, is this list good," he commented. "It has the kind of resonance you only get when you're writing from a lot of hard experience." Among the platitudinous menagerie was this gem: "If it doesn't augment the human condition for a huge number of people in a meaningful way, it's not worth doing." In a mission statement published on Andreessen Horowitz's website, Marc Andreessen claimed he was "looking for the companies who are going to be the big winners because they are going to cause a fundamental change in the world." The firm's portfolio includes Ringly (maker of rings that light up when your phone does something), Teespring (custom T-shirts), DogVacay (pet-sitters on demand), and Hem (the zombified corpse of the furniture store Fab.com). Last year, wealthy Facebook alum Justin Rosenstein told a packed audience at TechCrunch Disrupt, "We in this room, we in technology, have a greater capacity to change the world than the kings and presidents of even a hundred years ago." No one laughed, even though Rosenstein's company, Asana, sells instant-messaging software.
 This isn't just a matter of preening guys in fleece vests building giant companies predicated on their own personal annoyances. It's wasteful and genuinely harmful to have so many people working on such trivial projects (Clinkle and fucking Yo) under the auspices of world-historical greatness. At one point recently, there were four separate on-demand laundry services operating in San Francisco, each no doubt staffed by smart young people who thought they were carving out a place of small software greatness. And yet for every laundry app, there are smart people doing smart, valuable things: Among the most recent batch of Y Combinator start-ups featured during March's "Demo Day" were Diassess (twenty-minute HIV tests), Standard Cyborg (3D-printed limbs), and Atomwise (using supercomputing to develop new medical compounds). Those start-ups just happen to be sharing desk space at the incubator with "world changers" like Lumi (easy logo printing) and Underground Cellar ("curated, limited-edition wines with a twist").
Read the entire article here.
Map: Silicon Valley, CA. Courtesy of Google.