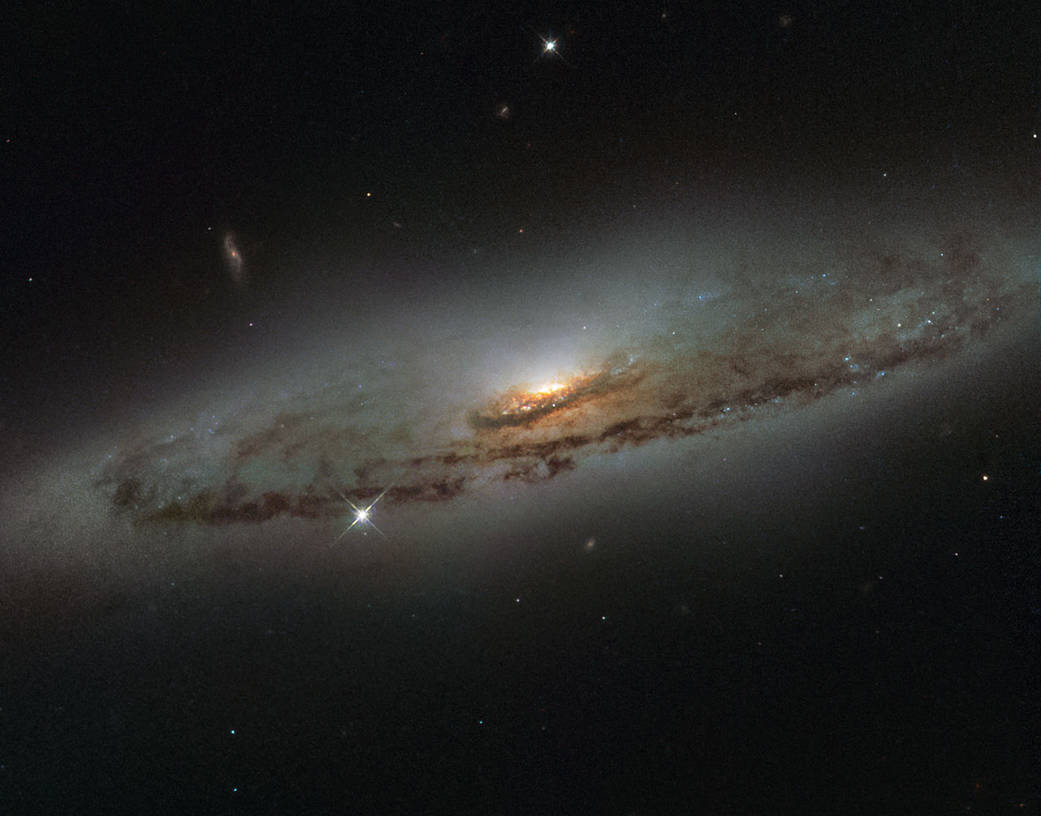 The Hubble Space Telescope captured this recent image of spiral galaxy NGC 4845. The galaxy lies around 65 million light-years from Earth, but it still presents a gorgeous sight. NGC 4845's glowing center hosts a supermassive, and super hungry, black hole.
Thanks NASA, but I just wish you would give these galaxies more memorable names.
Image: NASA/ESA Hubble Space Telescope image shows the spiral galaxy NGC 4845, located over 65 million light-years away in the constellation of Virgo. Courtesy: ESA/Hubble & NASA and S. Smartt (Queen's University Belfast).