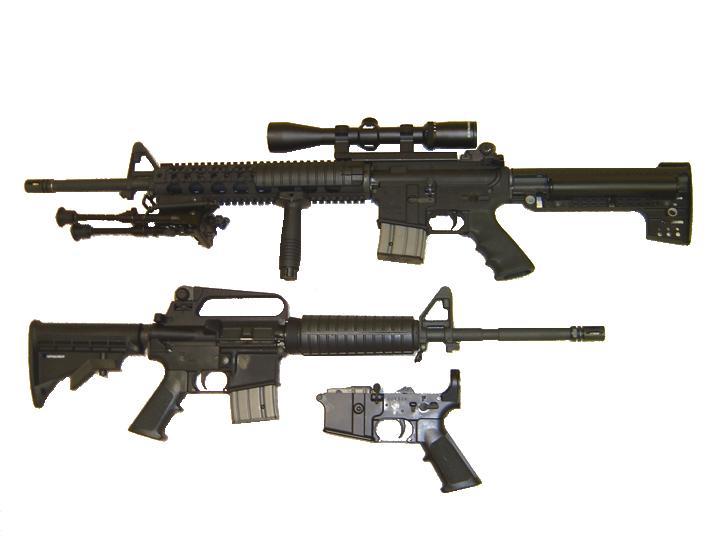 The United States lays claim to an amazing number of home-grown inventions that shaped history and became iconic reflections of modern American culture.  Thomas Edison's lightbulb. Eastman's film camera. Ford's Model T car. Coca-cola. Big Mac. Microsoft Windows. iPhone. These are just a few of the hundreds of products and services that shaped America.
The horrific mass murder in Orlando, Florida, suggests that another key product should now make the iconic list — the AR-15 and its close imitators (the American mass murderer's product of choice).
The AR-15 is easier to purchase than a cell phone, costs less than a 60-inch HDTV (around $500-700), and is simpler to use than your TV remote. Most importantly for the next, budding mass-murderer, the AR-15 is devastatingly optimized; with a few legal add-ons it can fire 800-900 rounds per minute. That's a lot of wonderfully convenient killing.
Can someone pass me the .223 ammo with that whipped cream?
Image: AR-15 rifle. Courtesy: TheAlphaWolf – Derivative work of File:Stag2wi.jpg. Public Domain.