Self-driving vehicles have been very much in the news over the last couple of years. Google's autonomous car project is perhaps the most notable recent example — its latest road-worthy prototype is the culmination of a project out of Stanford, which garnered an innovation prize from DARPA (Defense Advanced Research Projects Agency) back in 2005. And, numerous companies are in various stages of experimenting, planning, prototyping and developing, including GM, Apple, Mercedes-Benz, Nissan, BMW, Tesla, to name but a few.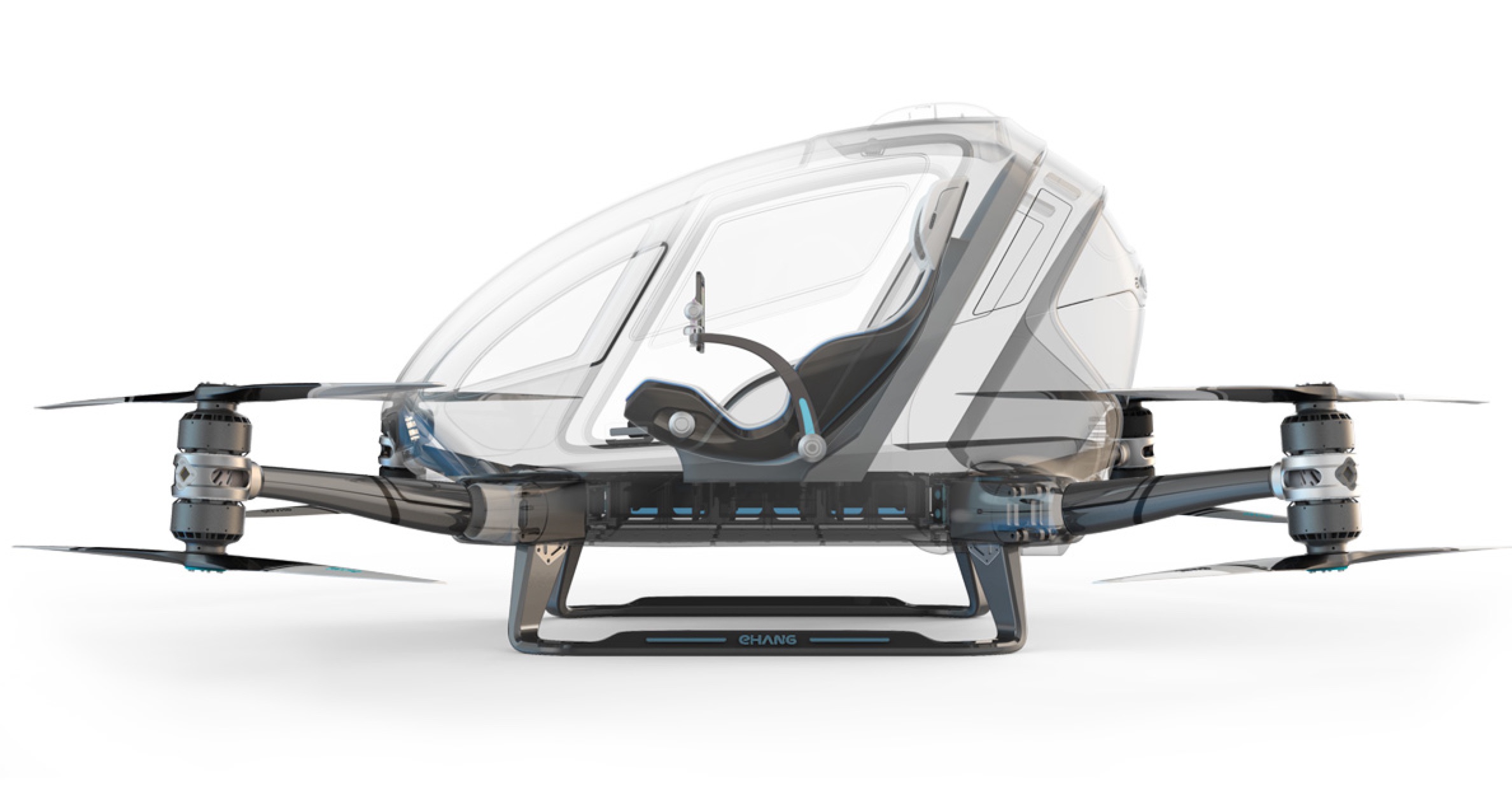 That said, even though it may still be a few years yet before we see traffic jams of driverless cars clogging the Interstate Highway system, some forward-thinkers are not resting on their laurels.  EHang, a Chinese drone manufacturer is leapfrogging the car entirely and pursuing an autonomous drone — actually an autonomous aerial vehicle (AAV) known as the Ehang 184 — capable of flying one passenger. Cooler still, the only onboard control is a Google-map interface that allows the passenger to select a destination. The AAV and ground-based command centers take care of the rest.
I have to wonder if EHang's command centers will be able to use the drone to shoot missiles at militants as well as delivering a passenger, or better still, targeting missiles at rogue drivers.
Wired has more about this fascinating new toy — probably aimed at Russian oligarchs and Silicon Valley billionaires.
Image: Ehang 184 — Autonomous Aerial Vehicle. Courtesy of EHang.