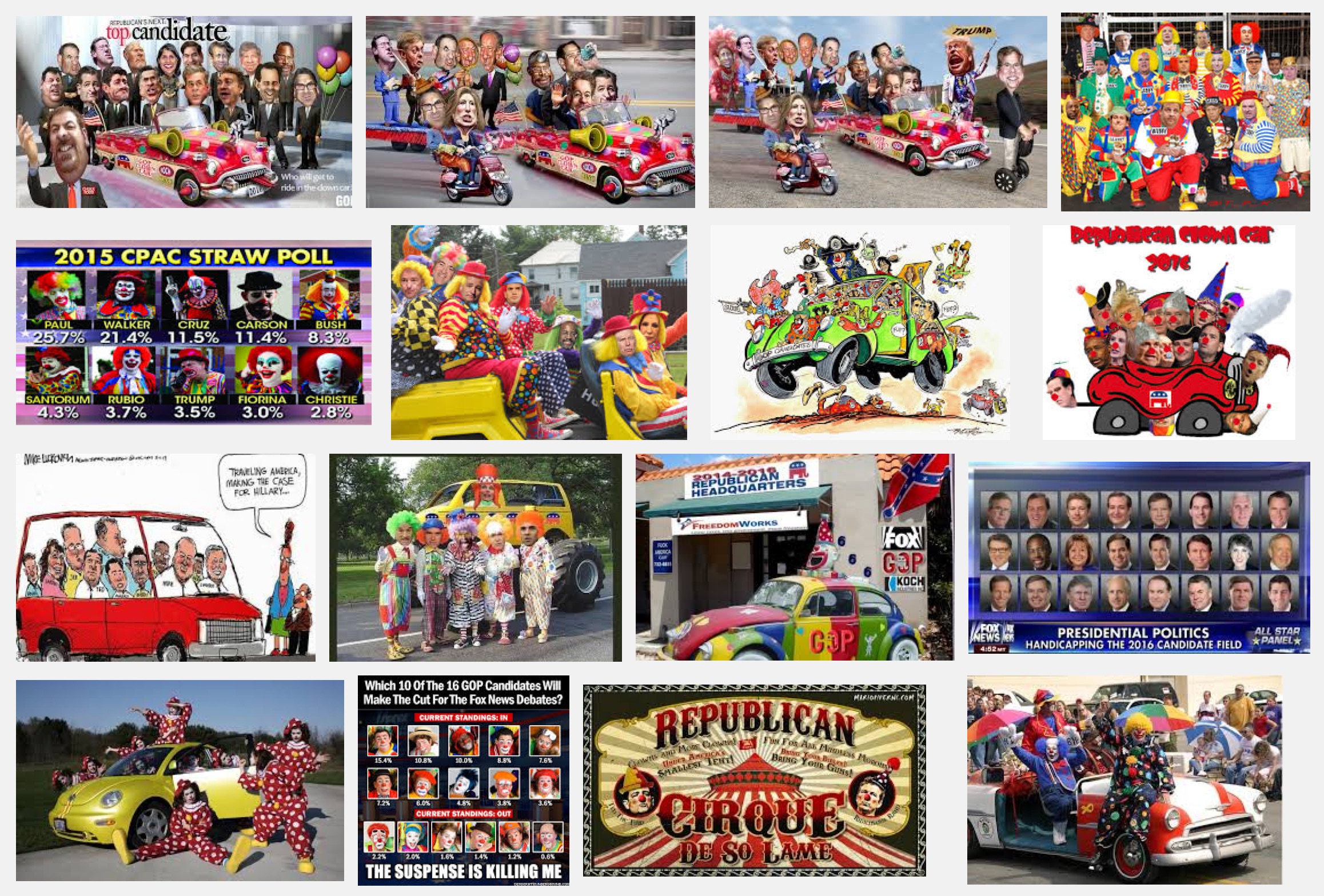 This must be one for the record books: the 2016 Republican clown car replete with X number of presidential hopefuls rolls into the People's Republic of Boulder, Colorado (my home) today, October 28, 2015.
The left-of-center University of Colorado campus at Boulder (CU) is hosting the next Republican debate in one of the most left-leaning cities in the country. This is an idyllic, small city of a 100,000, nestled in the foothills of the Rockies, where mountain lions outnumber Republicans and where residents are more likely to brandish a hookah than a handgun. But, it does show that our town is open-minded and welcoming to colorful characters.
I eagerly await the next Democratic presidential debate in Lubbock Texas or Mesa, Arizona. Namaste!
Image courtesy of Google Search.