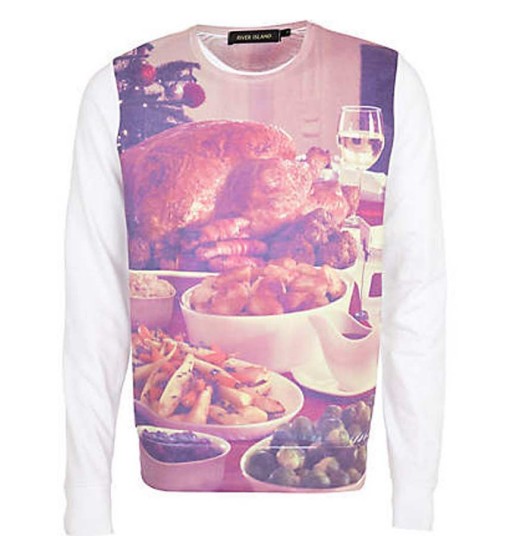 Take the ugly Christmas sweater (or jumper, if you're a Brit) as a sign that humans have not evolved as far as we'd like to believe. theDiagonal's favorite of the worst shows a festive meal emblazoned on the chest. Pass the gravy!
See more of the worst of this season's sweaters here.
Image: Sweater, River Island. Courtesy of Telegraph.