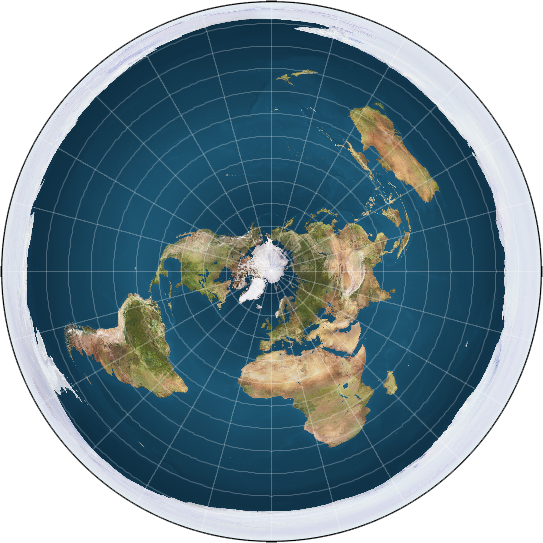 Conspiracy theorists are a small but vocal and influential minority. Their views span the gamut of conspiracy theories: holocaust denial, President Kennedy's assassination, UFOs, extraterrestrials, Flat Earth, alternate technology suppression, climate change, to name just a handful.
The United States is after all host to a candidate for the Presidency who subscribes to a number of conspiratorial theories, and, importantly, there's even a dating app — Awake Dating — for like-minded conspiracy theorists. Though, the site's COO Jarrod Fidden prefers to label his members "early adopter[s] of inconvenient truths" over the term "conspiracy theorist", which, let's face it, is often used pejoratively.
So, perhaps it serves to delve a little deeper into why some nonsensical and scientifically disproved ideas persist in 2016.
Briefly, it seems that zombie ideas thrive for a couple of key reasons: first, they may confer some level of group identity, attention and/or influence; second, they provide a degree of simplistic comfort to counter often highly complex scientific explanations. Moreover, conspiracy theories do have a generally positive cultural effect — some bring laughter to our days, but most tend to drive serious debate and further research in the quest for true (scientific) consensus.
From the Guardian:
In January 2016, the rapper BoB took to Twitter to tell his fans that the Earth is really flat. "A lot of people are turned off by the phrase 'flat earth'," he acknowledged, "but there's no way u can see all the evidence and not know … grow up." At length the astrophysicist Neil deGrasse Tyson joined in the conversation, offering friendly corrections to BoB's zany proofs of non-globism, and finishing with a sarcastic compliment: "Being five centuries regressed in your reasoning doesn't mean we all can't still like your music."
Actually, it's a lot more than five centuries regressed. Contrary to what we often hear, people didn't think the Earth was flat right up until Columbus sailed to the Americas. In ancient Greece, the philosophers Pythagoras and Parmenides had already recognised that the Earth was spherical. Aristotle pointed out that you could see some stars in Egypt and Cyprus that were not visible at more northerly latitudes, and also that the Earth casts a curved shadow on the moon during a lunar eclipse. The Earth, he concluded with impeccable logic, must be round.
Read the entire article here.
Image: Azimuthal equidistant projection, used by some Flat Earthers as evidence for a flat Earth. Courtesy: Trekky0623 / Wikipedia. Public Domain.