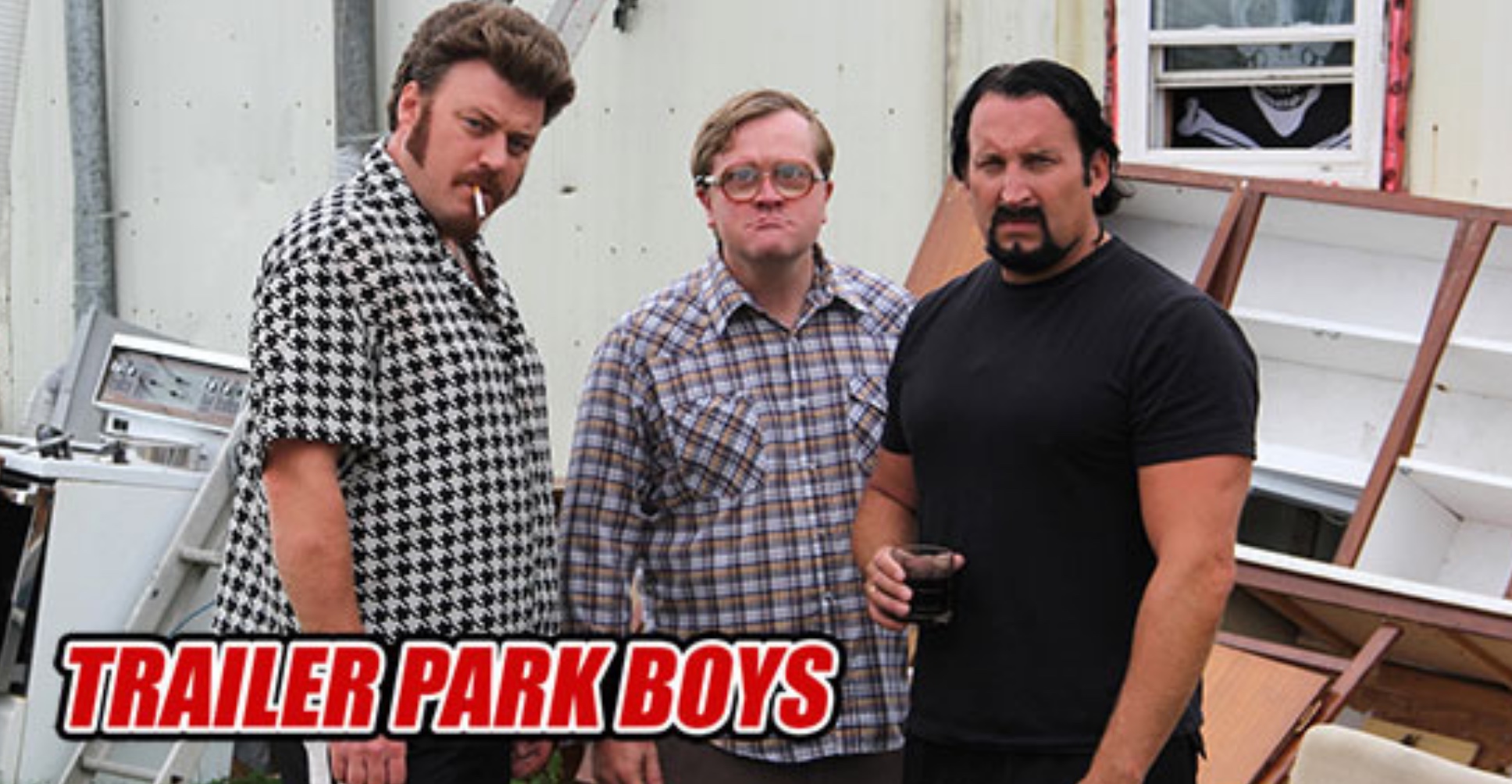 I have noticed that critics of our pop culture seem to agree that we are in a second golden age of television in the United States (and elsewhere). It's a period beginning in the late 1990s, and stretching to the present day, marked by the production of a significant number of critically and internationally acclaimed programs. The original golden age of television spanned the late 1940s and early 50s (e.g., Kraft Television Theater, Four Star Playhouse, The Clock, Alfred Hitchcock Presents).
I'm not much of a TV watcher so my credentials are somewhat dubious. But, I must weigh in to set the record straight on our current golden age. To be precise, it began in Canada on April 22, 2001, and to a fashion, continues to this day.
You see, on April 22, 2001, the CBC (the Canadian Broadcasting Corporation) aired "Take Your Little Gun and Get Out of My Trailer Park", the first episode of the first season of Trailer Park Boys.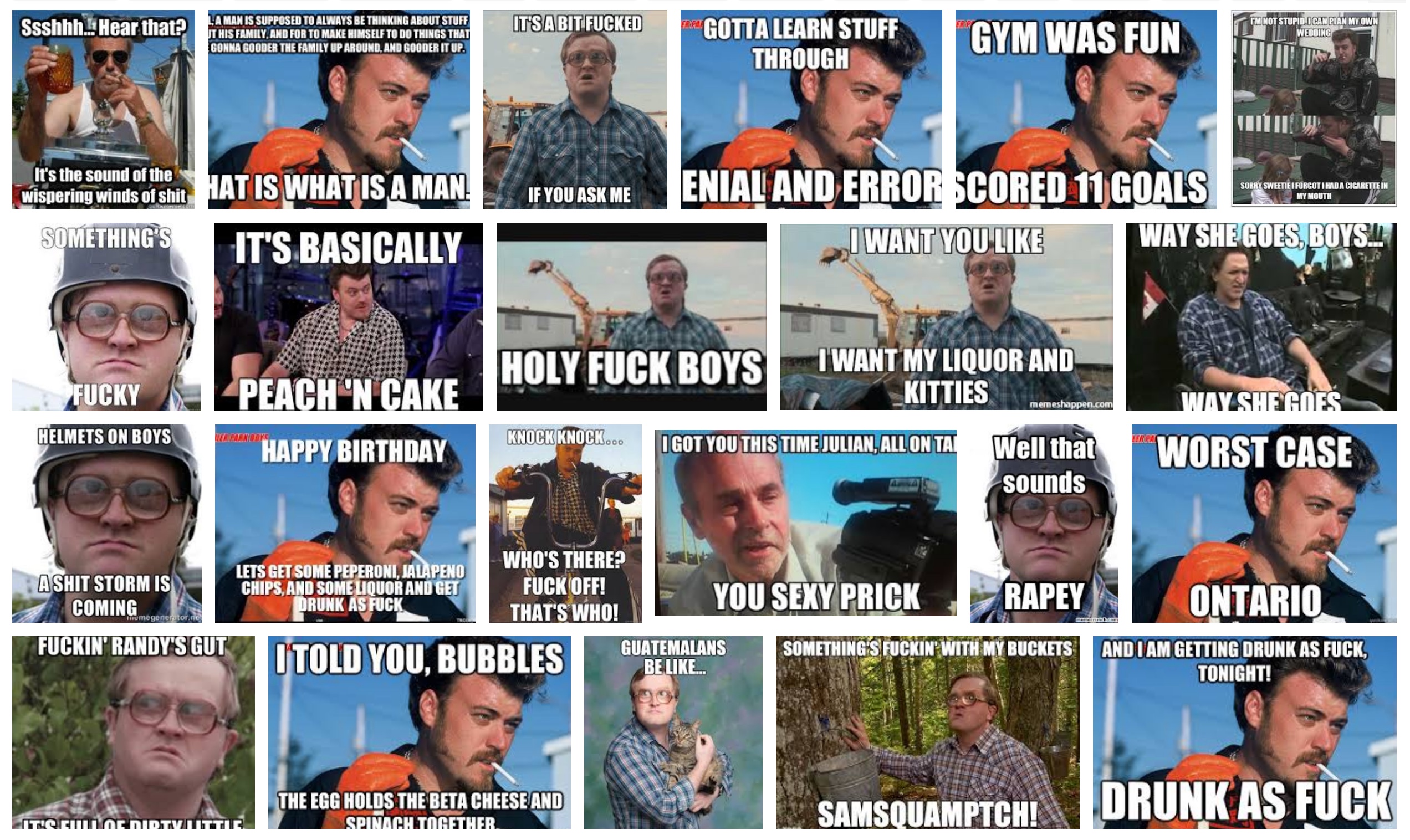 I first stumbled across Trailer Park Boys on BBC America while channel surfing in 2004 (I know, 3 years late!). Unfamiliar? Trailer Park Boys (TPB) is a now legendary Canadian mockumentary comedy chronicling the (mis-)adventures of Julian, Ricky and Bubbles, and other colorful residents of fictitious Sunnyvale Trailer Park in Nova Scotia. The show now in its 11th season is a booze and pot-fueled catalog of vulgar, outrageous hare-brained silliness.
I love it. To date I have never laughed so much while watching TV. Luckily for me, and other fans, the show and related movies are now available on Netflix.
So, long may the real golden age of TV continue complete with Bubble's kitties, Julian and Ricky's get-rich-quick schemes, Randy's stomach, Mr.Lahey, Cyrus the nutter, J-Roc, rum-and-coke, Tyrone, Lucy, Officer Green, Trinity, shopping carts and the rest of the madcap bunch.
Image 1: Trailer Park Boys screenshot. Courtesy of Swearnet.
Image 2 courtesy of Google Search.