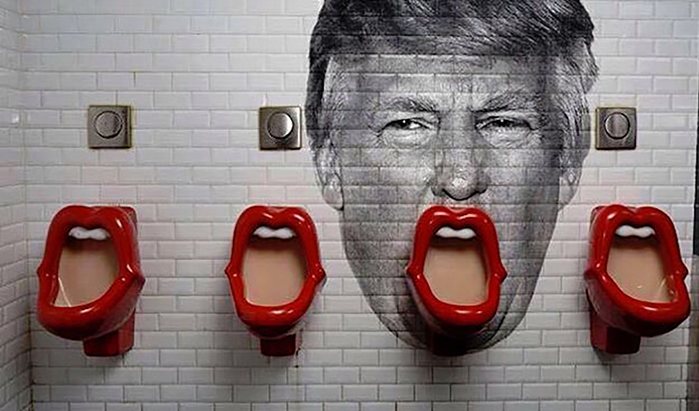 It goes without question that a billionaire narcissist — who just happens to be running for president of the United States in 2016 — will have any number of images of himself (there aren't many billionaire narcissistic women). But for every photograph or artwork that celebrates and reinforces the narcissist — no doubt commissioned for or by the narcissist and hanging in a prominent spot in one each of his homes — there will be another work that seeks to counter the narcissist's carefully curated image. This is what good political art does. It counters and questions, and it supplements our open political discourse so that we may see and weigh other perspectives.
Oh, and it's sharply and darkly funny too!
Image: Donald Trump meets Rolling Stones-inspired urinals at Belushi's sports bar in Paris. Artists: William Duke and Brandon Griffin have added. Photograph: Meike van Schijndel.