Photographer Peter Menzel traveled to over 20 countries to compile his culinary atlas Hungry Planet. But this is no ordinary cookbook or trove of local delicacies. The book is a visual catalog of a family's average weekly grocery shopping.
It is both enlightening and sobering to see the nutritional inventory of a Western family juxtaposed with that of a sub-Saharan African family. It puts into perspective the internal debate within the United States of the 1 percent versus the 99 percent. Those of us lucky enough to have been born in one of the world's richer nations, even though we may be part of the 99 percent are still truly in the group of haves, rather than the have-nots.
For more on Menzel's book jump over to Amazon.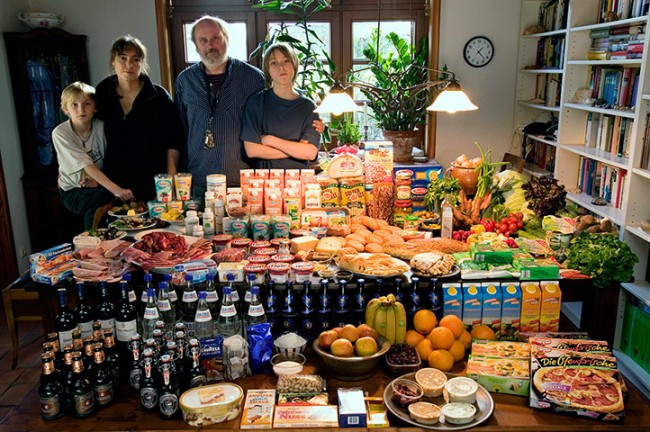 The Melander family from Bargteheide, Germany, who spend around £320 [$480] on a week's worth of food.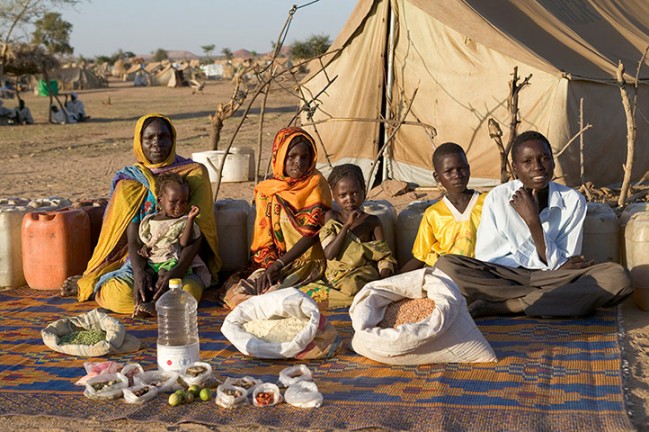 The Aboubakar family from Darfur, Sudan, in the Breidjing refugee camp in Chad. Their weekly food, which feeds six people, costs 79p [$1.19].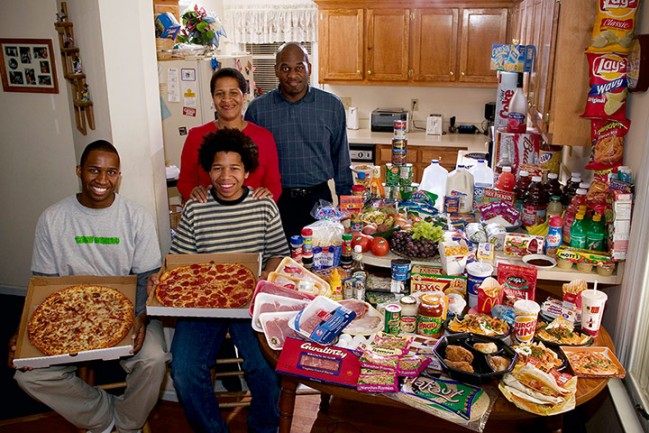 The Revis family from Raleigh in North Carolina. Their weekly shopping costs £219 [$328.50].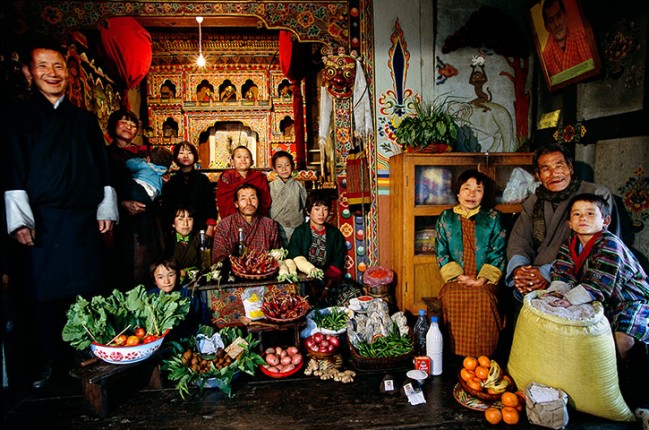 The Namgay family from Shingkhey, Bhutan, with a week's worth of food that costs them around £3.20 [$4.80].
Images courtesy of Peter Menzel /Barcroft Media.