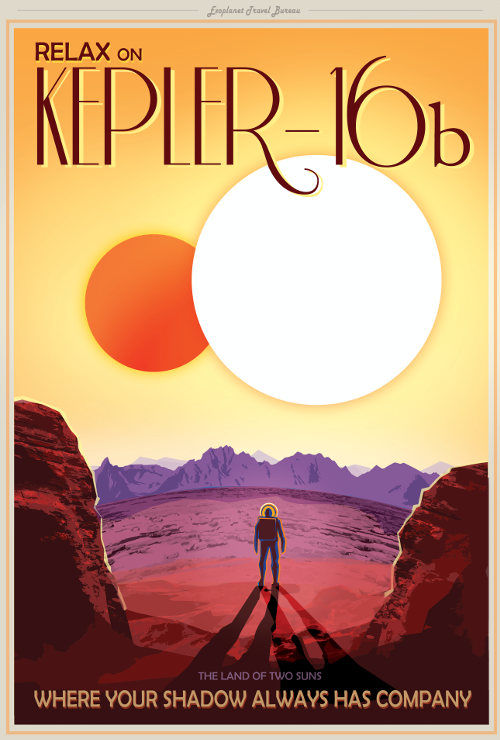 Vintage travel posters from the late 1890s through to the 1950s colorfully captured the public's imagination. Now, not to be outdone by the classic works from the Art Nouveau and Art Deco periods, NASA has published a series of its own. But, these posters go beyond illustrating alpine ski resorts, sumptuous hotels and luxurious cruises. Rather, NASA has its sights on exotic and very distant travels — from tens to hundreds of millions of light-years. One such spot is the destination Kepler-16.
Kepler-16 A/B is a binary star system in the constellation of Cygnus that was targeted for analysis by the Kepler exoplanet hunting spacecraft. The star system is home to a Saturn-sized planet Kepler 16b orbiting the red dwarf star, Kepler 16-B, and  is 196 light-years from Earth.
See more of NASA's travel posters here.