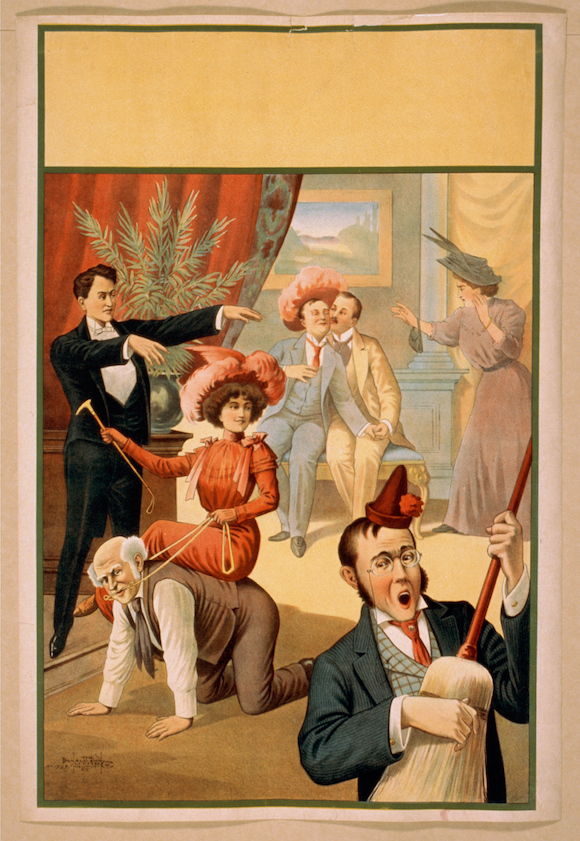 Myth suggests that Victorians were highly moralistic, sober, earnest and straight-laced. Yet, a cache of recently unearthed posters shows that those living during the mid-1830s until the turn of the century had other things in mind. Mesmerism was quite the rage, apparently. Oh, what would her majesty, Queen Victoria, have thought.
See more of these curious posters here.
Image: Poster showing a Victorian hypnotist at work on a group of subjects. Courtesy: Library of Congress.