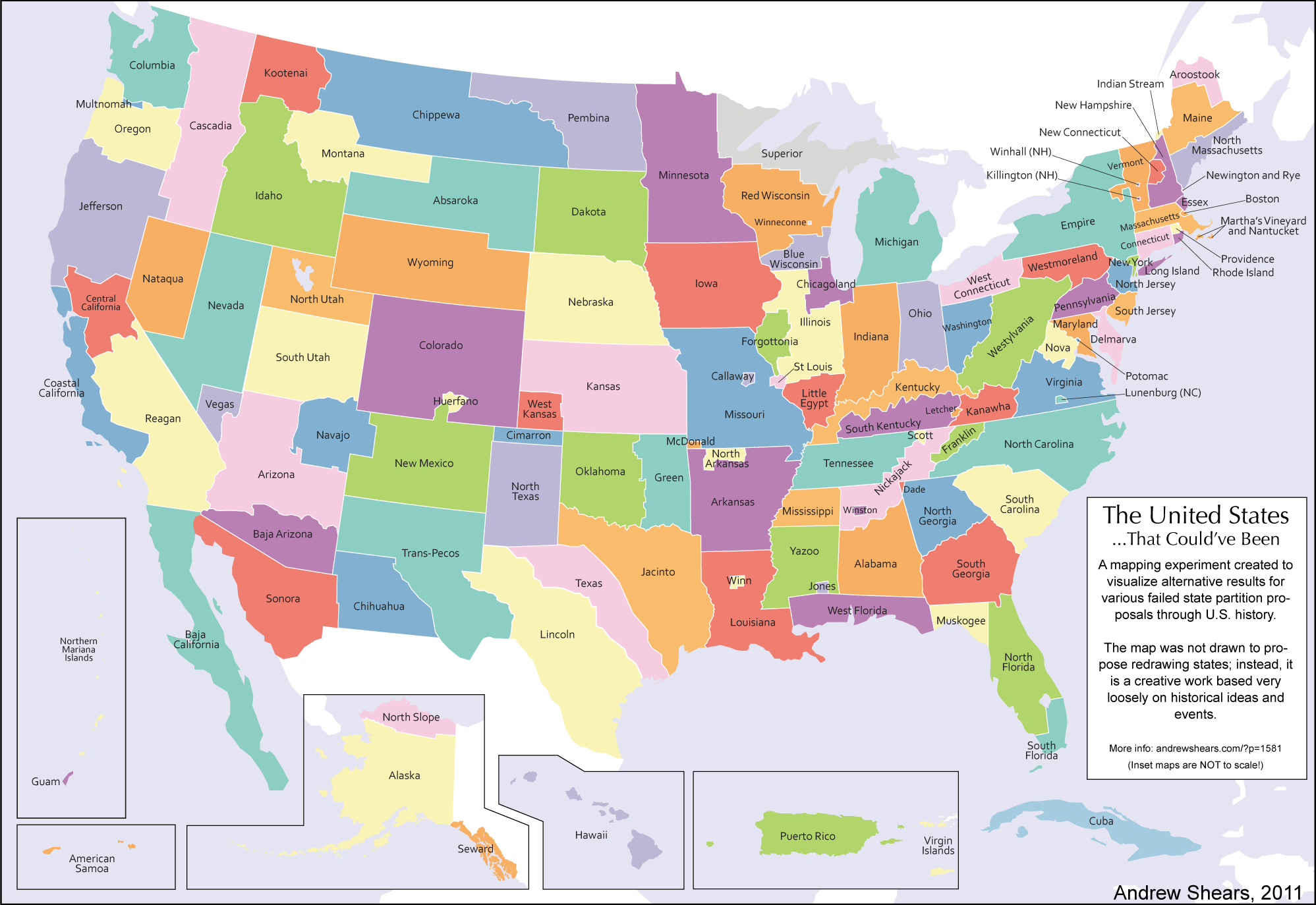 The slew of recent secessionist movements in the United States got Andrew Shears, a geography professor at Mansfield University, thinking — what would the nation look like if all previous state petitions and secessionist movements had succeeded? Well, our MondayMap shows the result: Texas would be a mere sliver of its current self; much of California would be named Reagan; the Navajo of the four corners region would have their own state; and North Dakota would cease to exist.
Read the entire article here.
Image: Map of the United States with 124 States. Courtesy of Andrew Shears.