Would you rather be a human automaton inside a Chinese factory making products for your peers or a banquet attendant in ancient Rome? Thanks to Lapham's Quarterly for this disturbing infographic, which shows how times may not have changed as much as we would have believed for the average worker over the last 2,000 years.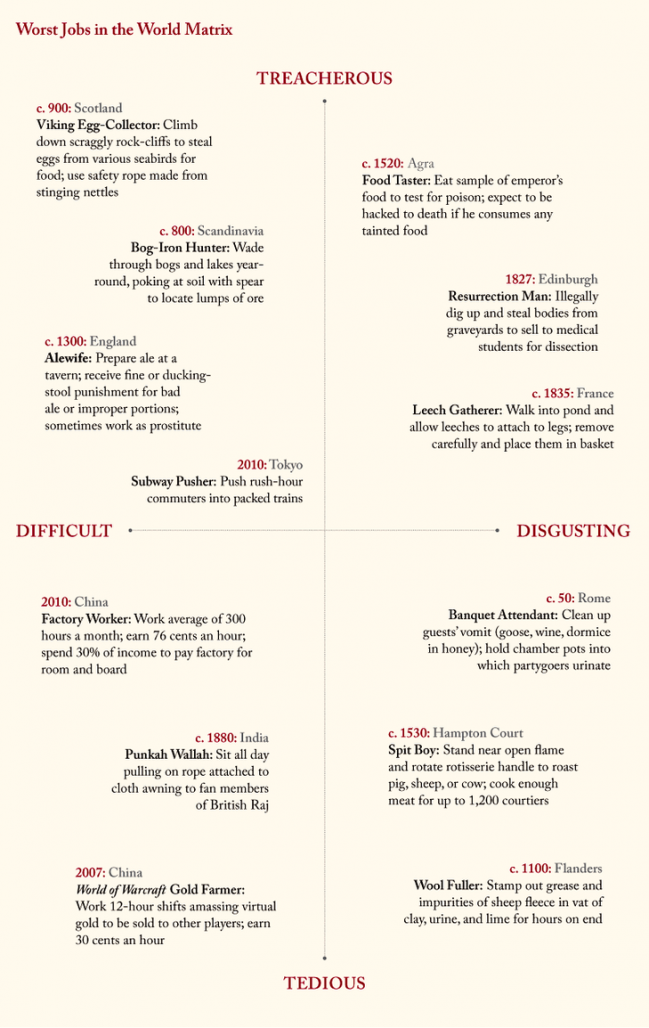 Visit the original infographic here.
Infographic courtesy of Lapham's Quarterly.