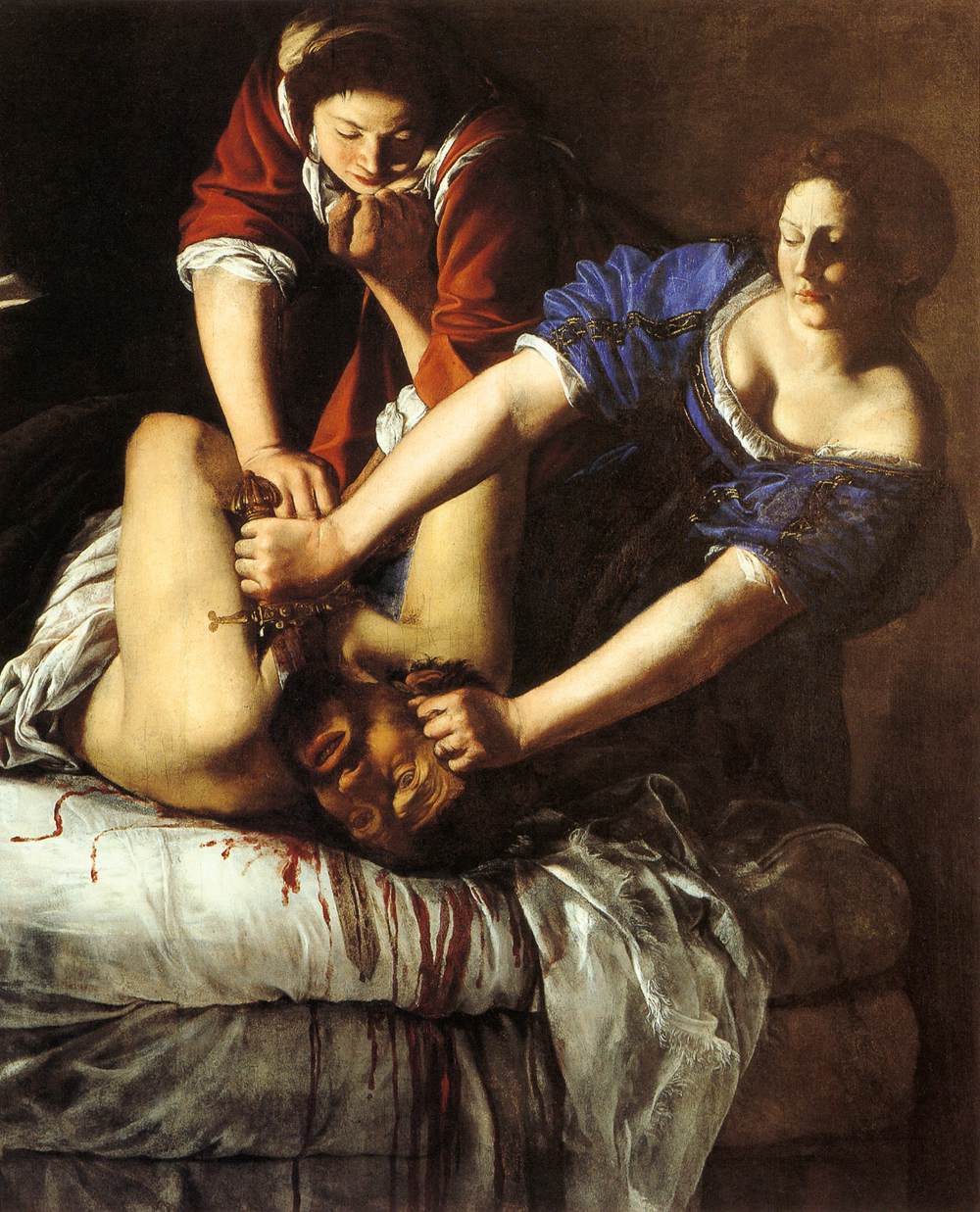 Despite progress gender equality remains a myth in most areas of our modern world. In most endeavors women have made significant strides in catching men — vying for the same levels of attention, education, fame, wealth and power. It is certainly the case in the art world too — women have made, and are continuing to make, progress in attaining parity — but it is still a male dominated culture. That said, some female artists have managed to rise above the male tide to capture the global imagination with their powerful works and ideas.
Jonathan Jones over at his On Art Blog lists for us his top ten most subversive female artists from the last several hundred years. While it would be right to take issue with his notion of subversive, many of the names on the list quite rightly deserve as much mind-share as their male contemporaries.
From the Jonathan Jones:
Artemisia Gentileschi
When she was a teenager, this 17th-century baroque artist was raped by a painter. She responded by turning her art into a weapon. In Gentileschi's repeated paintings of the biblical story of Judith slaying Holofernes, the Israelite hero is helped by her muscular servant. As one woman holds down Holofernes on his bed, the other saws through his neck with a sword. Blood spurts everywhere in a sensational image of women taking revenge on patriarchy.
Hannah Wilke
In her SOS Starification Object Series (1974-82), Wilke was photographed with blobs of chewing gum stuck on to her flesh. Dotting her face and bare body, these bizarre markings resembled a modern form of tribal scarification (this was before ritualistic body modification became fashionable) and resemble vaginas. Or are they eyes? Wilke's "starification" marked her with the burden of being objectified by the male gaze.
Adrian Piper
In her Catalysis performances (1970), Piper turned herself into a human provocation in public places such as the New York subway. In one performance, she rode the subway after soaking her clothes in pungent substances for a week to make them stink. She muttered in the street, entered the elevator of the Empire State Building with a red towel stuffed in her mouth or simply made eye contact with strangers. Her purpose was to dramatise social unease and ultimately the unspoken tensions of race in America.
Georgia O'Keeffe
In the early 20th century, Georgia O'Keeffe posed nude for her lover, the modernist photographer and art impressario Alfred Stieglitz, and painted abstractions that have an explicitly vaginal beauty. Compared with some artists in this list she may seem soft, but her cussed exploration of her own body and soul mapped out a new expressive freedom for women making art in the modern age.
Claude Cahun
In photographs taken from the 1920s to 1940s, this French artist often portrays herself in male clothes and hairstyles, contemplating her own transformed image as she experiments with the fictions of gender. Cahun's pioneering art is typical of the freedom the surrealist movement gave artists to question sexual and social convention.
Louise Bourgeois
The labyrinthine mind of the last great surrealist envelops the spectator of her art in memories of an early 20th-century French childhood, intense secret worlds and the very interior of the body. Collapsing the masculinist art form of sculpture into something organic and ripely carnal, she is the spider of subversion weaving a web that has transformed the very nature of art.
Read the entire list here:
Image: Judith Beheading Holofernes, Artemisia Gentileschi, c1612. Courtesy of Wikimedia.