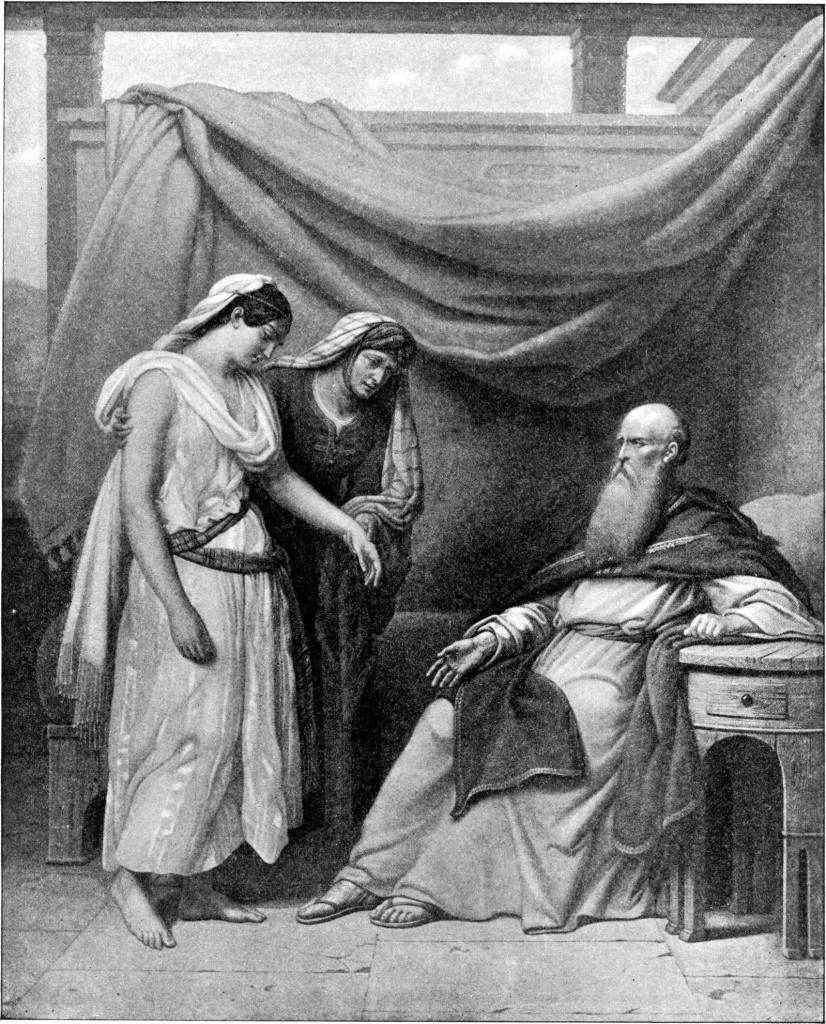 I've been following the recent story of a country clerk in Kentucky who is refusing to grant marriage licenses to same-sex couples. The clerk cites her profound Christian beliefs for contravening the new law of the land. I'm reminded that most people who ardently follow a faith, as proscribed by the literal word from a God, tend to interpret, cherry-pick and obey what they wish. And, those same individuals will fervently ignore many less palatable demands from their God. So, let's review a few biblical pronouncements, lest we forget what all believers in the Christian bible should be doing.
From the Independent:
Social conservatives who object to marriage licenses for gay couples claim to defend "Christian marriage," meaning one man paired with one woman for life, which they say is prescribed by God in the Bible.
But in fact, Bible writers give the divine thumbs-up to many kinds of sexual union or marriage. They also use several literary devices to signal God's approval for one or another sexual liaison: The law or a prophet might prescribe it, Jesus might endorse it, or God might reward it with the greatest of all blessings: boy babies who go on to become powerful men.
While the approved list does include one man coupled with one woman, the Bible explicitly endorses polygamy and sexual slavery, providing detailed regulations for each; and at times it also rewards rape and incest.
Polygamy. Polygamy is the norm in the Old Testament and accepted without reproof by Jesus (Matthew 22:23-32). Biblicalpolygamy.com contains pages dedicated to 40 biblical figures, each of whom had multiple wives.
Sex slaves. The Bible provides instructions on how to acquire several types of sex slaves. For example, if a man buys a Hebrew girl and "she please not her master" he can't sell her to a foreigner; and he must allow her to go free if he doesn't provide for her (Exodus 21:8).
War booty. Virgin females are counted, literally, among the booty of war. In the book of Numbers (31:18) God's servant commands the Israelites to kill all of the used Midianite women along with all boy children, but to keep the virgin girls for themselves. The Law of Moses spells out a ritual to purify a captive virgin before sex. (Deuteronomy 21:10-14).
Incest. Incest is mostly forbidden in the Bible, but God makes exceptions. Abraham and Sarah, much favoured by God, are said to be half-siblings. Lot's daughters get him drunk and mount him, and God rewards them with male babies who become patriarchs of great nations (Genesis 19).
Brother's widow. If a brother dies with no children, it becomes a man's duty to impregnate the brother's widow. Onan is struck dead by God because he prefers to spill his seed on the ground rather than providing offspring for his brother (Genesis 38:8-10). A New Testament story (Matthew 22:24-28) shows that the tradition has survived.
Wife's handmaid. After seven childless decades, Abraham's frustrated wife Sarah says, "Go, sleep with my slave; perhaps I can build a family through her."  Her slave, Hagar, becomes pregnant. Two generations later, the sister-wives of Jacob repeatedly send their slaves to him, each trying to produce more sons than the other (Genesis 30:1-22).
Read the entire story here.
Image: Biblical engraving: Sarah Offering Hagar to Her Husband, Abraham, c1897. Courtesy of Wikipedia.