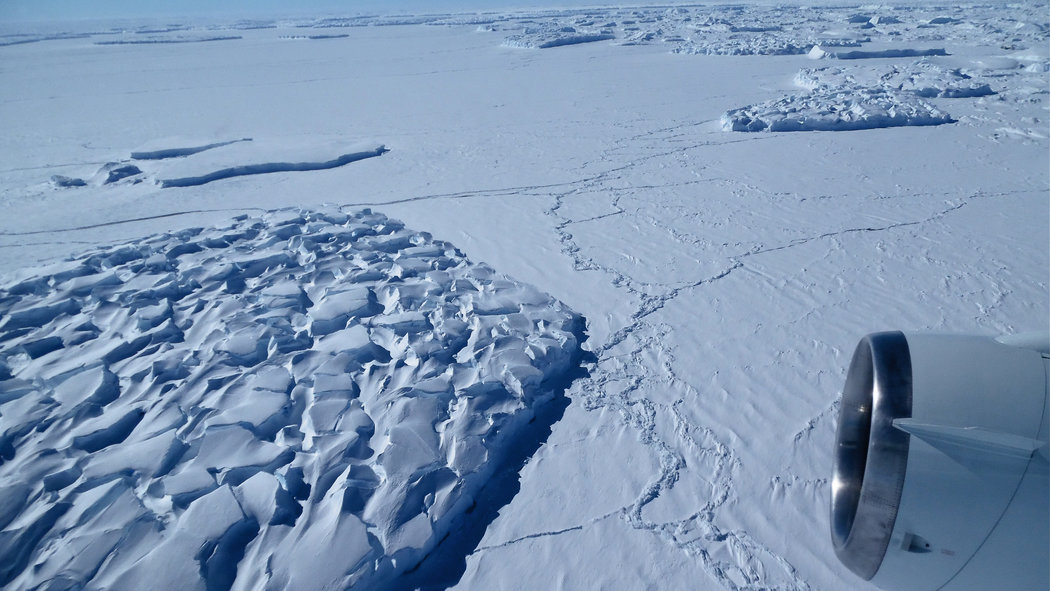 The media loves to prank us with a good April Fools' joke each year. This one is a gem — human-driven climate change will melt our glaciers and polar ice at an increasingly faster pace than previously calculated. Result: faster rising oceans leading to higher ocean levels. What a great joke!
And, to quote the Republican front-runner for the presidential nomination, "I think our biggest form of climate change we should worry about is nuclear weapons." Or, was it "a hoax created by the Chinese"?
Care to follow more of this global joke? Check out this peer reviewed paper.
Image: Icebergs that have broken from the calving side of Thwaites Glacier in Antarctica, November 2014. Courtesy Jim Yungel/NASA.