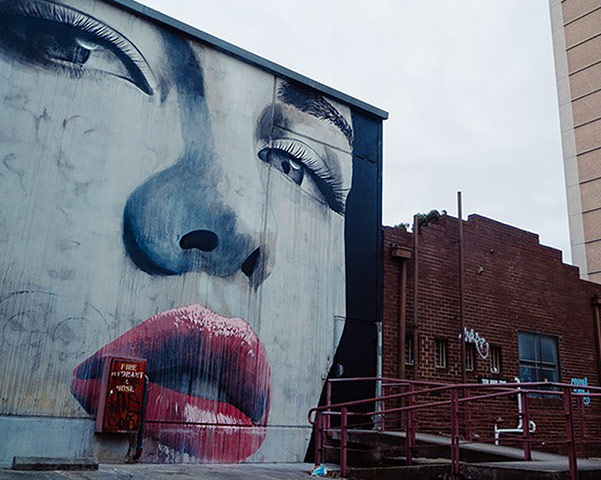 Modern graffiti has come a long way since the days of "Kilroy Was Here" during the Second World War. Nowadays its a fully fledged alternative art form having been fully assimilated into pop culture and, for a lucky few, into contemporary art establishment. And, like Banksy, some graffiti artists are making a name as well as innovative and engaging street art.
See more graffiti here.
Image: Woman's face in Collingwood, Melbourne by Rone. Courtesy of Guardian.