I couldn't resist this week's photo mash-up. This one comes courtesy of the Guardian on December 3, 2015. It features two types of monster very aptly placed alongside each other by a kindly newspaper editor.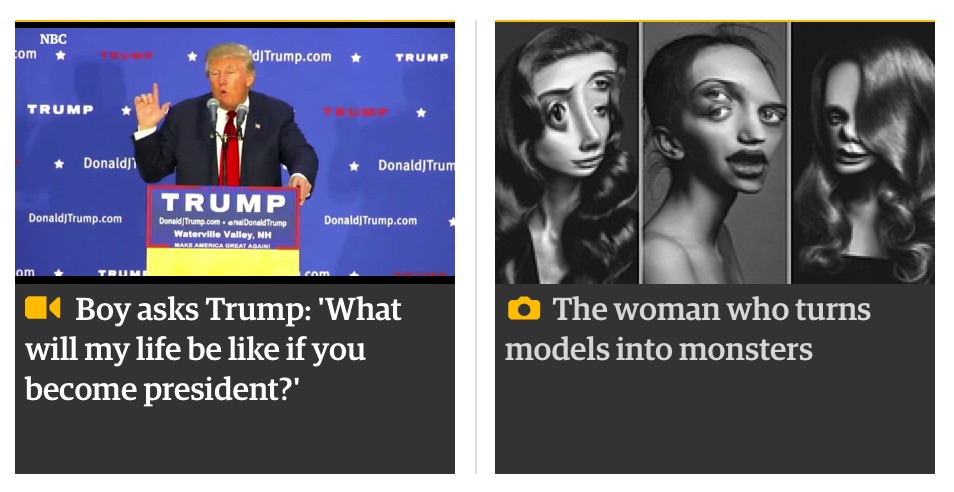 The first monster happens to want to be President of the United States. He seems to be a racist, misogynist and raving bigot, and unfortunately (for some), he's very real. The second, is a story of photographic artist Flora Borsi. She's tired of perfect models with perfect hair in perfect fashion photographs. So, she retouches them, or in her words "detouches" the images into her "little monsters". These are not real.
Our real world can be rather surreal.
Images courtesy of Guardian.