Aptly, today's juxtaposition of stories comes from the Washington Post. One day into the COP21 UN climate change conference in Paris, France, US House of Representatives' science committee chair Lamar Smith is still at it. He's a leading climate change skeptic, an avid opponent of the NOAA (National Atmospheric and Oceanic Administration) and self-styled overlord of the National Science Foundation (NSF). While Representative Smith seeks to politicize and skewer science, intimidate scientists and trample on funding for climate science research (and other types of basic science funding), our planet continues to warm.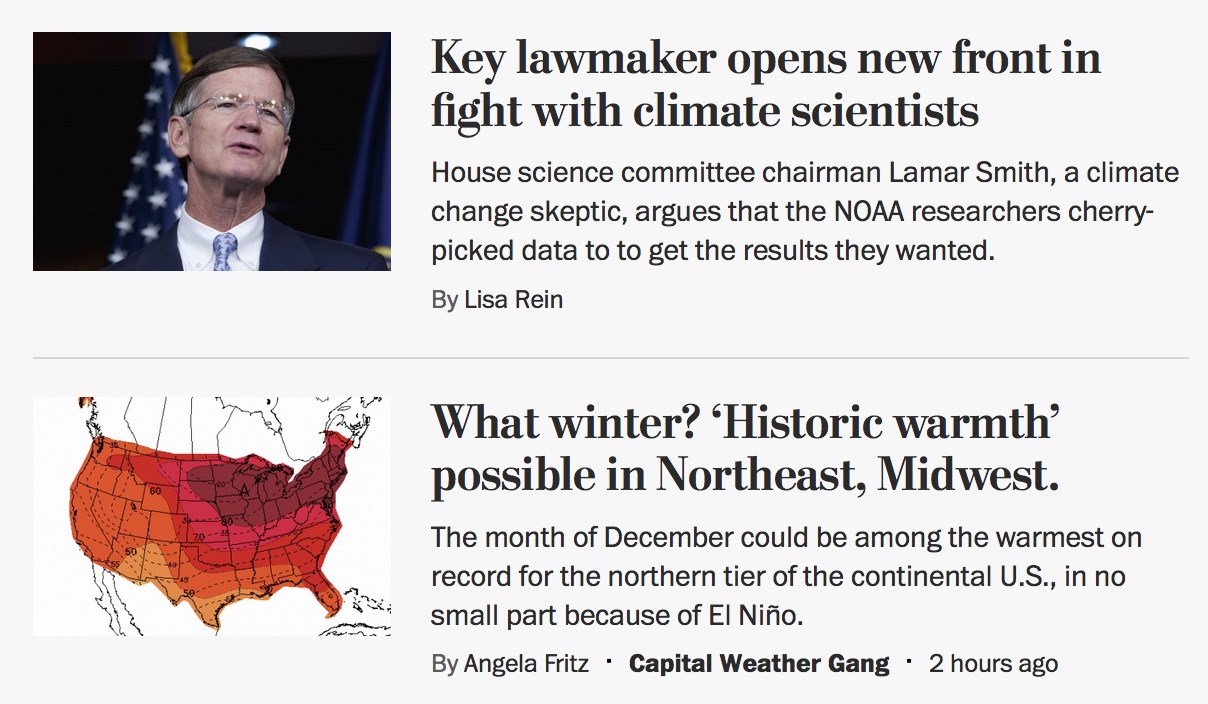 If you're an open-minded scientist or just concerned about our planet this is not good.
So, it's rather refreshing to see Representative Smith alongside a story showing that the month of December could be another temperature record breaker — the warmest on record for the northern tier of the continental US.
Images courtesy of the Washington Post, November 30, 2015.