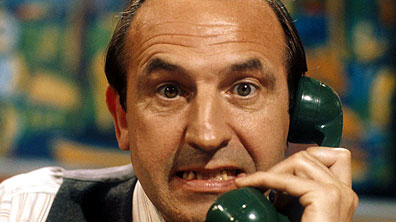 Not too long ago I came across a number of articles describing the high and growing incidence of suicide among middle-aged white males. Indeed, the suicide rate has skyrocketed 40 percent since the early 2000s.
Understandably, and no less sad, the increase in suicides seems to be driven by acute financial distress, chronic pain and/or illness, alcoholism and drug addiction.
Now, it seems that there is a corresponding increase in the number of white males faking their disappearance or fantasizing about it. A classic example is John Darwin from the UK, also known as "canoe man", who faked his own death in 2002. But a key difference between this group and those who take their own lives is that the group of white males looking to disappear tends to be financially and (reasonably) emotionally stable.
So what on earth is going on?
A soon too be published book — Playing Dead: A Journey Through the World of Death Fraud, by Elizabeth Greenwood, examines what it's like to fake your own death and burgeoning "disappearance" industry.
Here's an excerpt:
Perhaps Todd's plan for faking his death will remain in the realm of pure fantasy. But were he to put his plan into motion, Todd fits the prime demographic for a death fraudster. As a middle-aged, middle-class, heterosexual white man with a family, Todd represents the person most likely to fake his death. I'd noticed this disproportion in the demographics, and I wondered if there was anything to it. Privacy consultant Frank Ahearn and author of How to Disappear told me that the majority of his clients who sought to leave their lives behind were men, and J. J. Luna, author of How to Be Invisible: Protect Your Home, Your Children, Your Assets, and Your Life, told me that "far more men than women!" seek his "invisibility" services. In the 1996 guidebook How to Disappear Completely and Never Be Found, disappearance enthusiast Doug Richmond writes, "To a man of a certain age, there's a bit of magic in the very thought of cutting all ties, of getting away from it all, of changing names and jobs and women and living happily ever after in a more salubrious clime!"
But why do these seemingly privileged men, who enjoy every perk that DNA has to offer, feel so hemmed in that they must go off the radar entirely? Perhaps it's because although men still out-earn women, they then entangle themselves in financial trouble trying to enhance their fortunes. Maybe they shrug off because they feel less responsibility to see their children grow and flourish. Women shoulder the burdens of family and community—they take care of dying parents, snotty kids, shut-in neighbors—anyone before themselves. Though that might be relying too heavily on conventional wisdom about gender roles, the numbers speak for themselves: faking death seems to be a heavily male phenomenon. After combing through the stories and examining the traits that men like Todd share, I noticed that they all seemed to feel emasculated, made impotent, by their mundane lives. So, not earning enough money, they invest in a harebrained scheme. Underwhelmed with their monogamous sex lives, they take up with other women. Faking death seems to be not only a way out but also, counterintuitively, a way to be brave.
Read more here.
Image: Actor Leonard Rossiter plays Reginald Iolanthe Perrin, from The Fall and Rise of Reginald Perrin, a mid-1970s BBC sitcom. Courtesy: BBC.