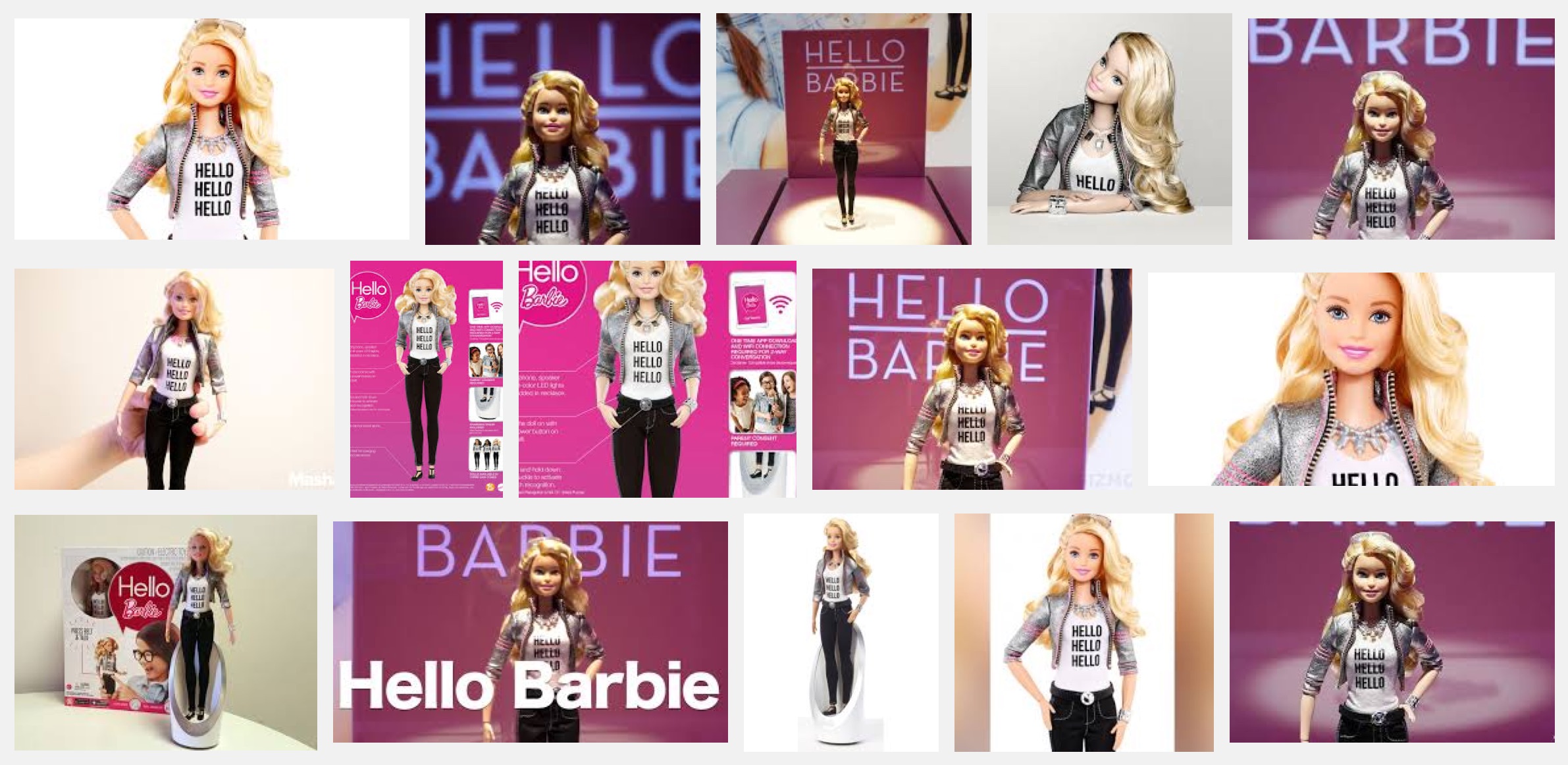 There are probably any number of reasons that you, and your kids, may choose to steer clear of Barbie (the Mattel doll that is). Detractors will point to a growing list of problems for which Barbie is to blame, including: gender stereotyping, body image distortion, vacuum cleaner accidents with her fake hair, eating disorders, and poor self esteem. However, it may not have occurred to you that the latest incarnation of the doll — interactive Hello Barbie — could also be spying on you and your family. Could the CIA, NSA or MI5 be keeping tabs on you through your kid's doll? Creepy, and oh, she's still far too thin.
From the Guardian:
Mattel's latest Wi-Fi enabled Barbie doll can easily be hacked to turn it into a surveillance device for spying on children and listening into conversations without the owner's knowledge.
The Hello Barbie doll is billed as the world's first "interactive doll" capable of listening to a child and responding via voice, in a similar way to Apple's Siri, Google's Now and Microsoft's Cortana.
It connects to the internet via Wi-Fi and has a microphone to record children and send that information off to third-parties for processing before responding with natural language responses.
But US security researcher Matt Jakubowski discovered that when connected to Wi-Fi the doll was vulnerable to hacking, allowing him easy access to the doll's system information, account information, stored audio files and direct access to the microphone.
Jakubowski told NBC: "You can take that information and find out a person's house or business. It's just a matter of time until we are able to replace their servers with ours and have her say anything we want."
Once Jakubowski took control of where the data was sent the snooping possibilities were apparent. The doll only listens in on a conversation when a button is pressed and the recorded audio is encrypted before being sent over the internet, but once a hacker has control of the doll the privacy features could be overridden.
It was the ease with which the doll was compromise that was most concerning. The information stored by the doll could allow hackers to take over a home Wi-Fi network and from there gain access to other internet connected devices, steal personal information and cause other problems for the owners, potentially without their knowledge.
Read the entire story here.
Image courtesy of Google Search.