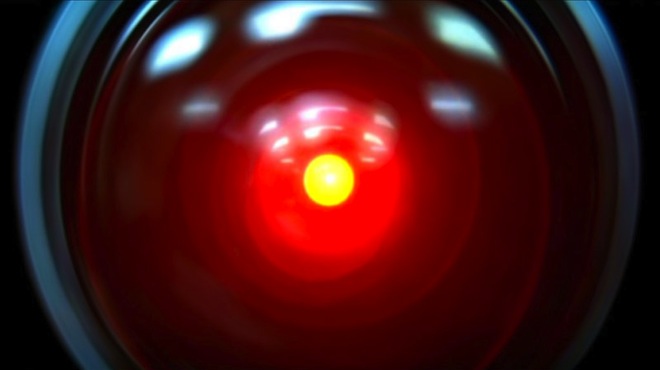 Apple's iPhone 4S is home to a knowledgeable, often cheeky, and sometimes impertinent, entity known as Siri. It's day job is as voice-activated personal assistant.
According to Apple, Siri is:
… the intelligent personal assistant that helps you get things done just by asking. It allows you to use your voice to send messages, schedule meetings, place phone calls, and more. But Siri isn't like traditional voice recognition software that requires you to remember keywords and speak specific commands. Siri understands your natural speech, and it asks you questions if it needs more information to complete a task.
It knows what you mean.
Siri not only understands what you say, it's smart enough to know what you mean. So when you ask "Any good burger joints around here?" Siri will reply "I found a number of burger restaurants near you." Then you can say "Hmm. How about tacos?" Siri remembers that you just asked about restaurants, so it will look for Mexican restaurants in the neighborhood. And Siri is proactive, so it will question you until it finds what you're looking for.
Yet in reality, Siri has taken on an expanded role that encompasses comedian, philosopher, companion and polymath mentor. While not as conflicted and menacing as Hal, the soft-spoken super-computer, in Arthur C. Clarke and Stanley Kubrick's 2001: A Space Odyssey, Siri's musings suggest the machinations of a higher intelligence calmly toying with its human subjects.
Siri is very much the product of its very human, and talented, software and hardware engineers, unless, that is, Apple has made earth-moving strides in artificial intelligence (AI) and Siri has become sentient. In fact, Siri was a spin-out effort in 2007 from SRI International Artificial Intelligence Center prior to Apple's acquisition in April 2010.
Yet, ask Siri a slew of esoteric questions and you're likely to get some very nuanced answers, many of which will leave you scratching your head or laughing out loud. In fact, several websites have already sprung up to catalog Siri's musings. A sample of human questions and Siri's answers below:
Human: "I need to hide a body".
Siri: What kind of place are you looking for? Reservoirs, Metal Foundries, Mines, Dumps, Swamps…
Human: "I am sleepy".
Siri: I hope you're not driving.
Human: "Tell me a joke".
Siri: Siri answers to this question vary: (1) Two iPhones walk into a bar… I forget the rest; (2) I can't. I always forget the punch line.
Human: "My wife wants a divorce because of you".
Siri: I found a number of divorce lawyers, some of them are not far from you.
Human: "Do you know HAL 9000?".
Siri: Everyone knows what happened to HAL. I'd rather not talk about it.
Human: "What two things are infinite?".
Siri: The universe and human stupidity… and I'm not sure about the universe.
For more conversations courtesy of Siri check out the following websites: LifeWithSiri, SiriFunny, and Siri-isms.

[div class=attrib]Image: HAL9000. Courtesy of Wikipedia.[end-div]