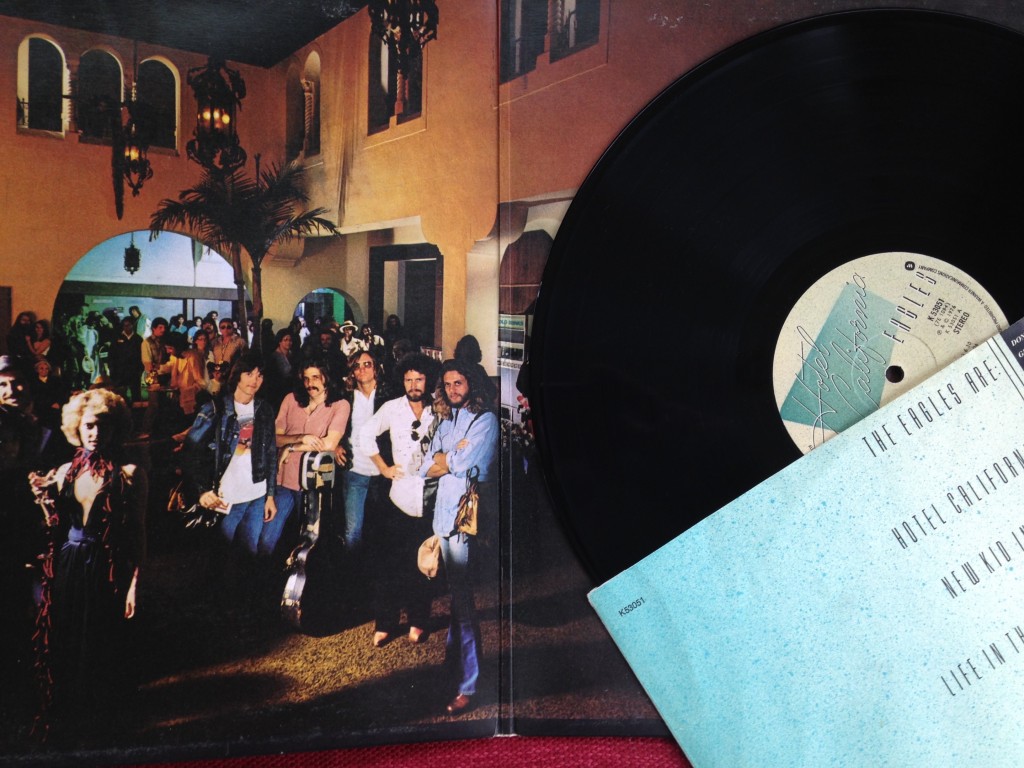 When I first moved to college and a tiny dorm room (in the UK they're called halls of residence), my first purchase was a Garrard turntable and a pair of Denon stereo speakers. Books would come later. First, I had to build a new shrine to my burgeoning vinyl collection, which thrives even today.
So, after what seems like a hundred years since those heady days and countless music technology revolutions, it comes as quite a surprise — but perhaps not — to see vinyl on a resurgent path. The disruptors tried to kill LPs, 45s and 12-inchers with 8-track (ha), compact cassette (yuk), minidisk (yawn), CD (cool), MP3 (meh), iPod (yay) and now streaming (hmm).
But like a kind, zombie uncle the music industry cannot completely bury vinyl for good. Why did vinyl capture the imagination and the ears of the audiophile so? Well, perhaps it comes from watching the slow turn of the LP on the cool silver platter. Or, it may be the anticipation from watching the needle spiral its way to the first track. Or the raw, crackling authenticity of the sound. For me it was the weekly pilgrimage to the dusty independent record store — sampling tracks on clunky headphones; soaking up the artistry of the album cover, the lyrics, the liner notes; discussing the pros and cons of the bands with friends. Our digital world has now mostly replaced this experience, but it cannot hope to replicate it. Long live vinyl.
From ars technica:
On Thursday [July 2, 2015] , Nielsen Music released its 2015 US mid-year report, finding that overall music consumption had increased by 14 percent in the first half of the year. What's driving that boom? Well, certainly a growth in streaming—on-demand streaming increased year-over-year by 92.4 percent, with more than 135 billion songs streamed, and overall sales of digital streaming increased by 23 percent.
But what may be more fascinating is the continued resurgence of the old licorice pizza—that is, vinyl LPs. Nielsen reports that vinyl LP sales are up 38 percent year-to-date. "Vinyl sales now comprise nearly 9 percent of physical album sales," Nielsen stated.
Who's leading the charge on all that vinyl? None other than the music industry's favorite singer-songwriter Taylor Swift with her album 1989, which sold 33,500 LPs. Swift recently flexed her professional muscle when she wrote an open letter to Apple, criticizing the company for failing to pay artists during the free three-month trial of Apple Music. Apple quickly kowtowed to the pop star and reversed its position.
Following behind Swift on the vinyl chart is Sufjan Stevens' Carrie & Lowell, The Arctic Monkeys' AM (released in 2013), Alabama Shakes' Sound & Color, and in fifth place, none other than Miles Davis' Kind of Blue, which sold 23,200 copies in 2015.
Also interesting is that Nielsen found that digital album sales were flat compared to last year, and digital track sales were down 10.4 percent. Unsurprisingly, CD sales were down 10 percent.
When Nielsen reported in 2010 that 2.5 million vinyl records were sold in 2009, Ars noted that was more than any other year since the media-tracking business started keeping score in 1991. Fast forward five years and that number has more than doubled, as Nielsen counted 5.6 million vinyl records sold. The trend shows little sign of abating—last year, the US' largest vinyl plant reported that it was adding 16 vinyl presses to its lineup of 30, and just this year Ars reported on a company called Qrates that lets artists solicit crowdfunding to do small-batch vinyl pressing.
Read the entire story here.
Image: Hotel California, The Eagles, album cover. Courtesy of the author.