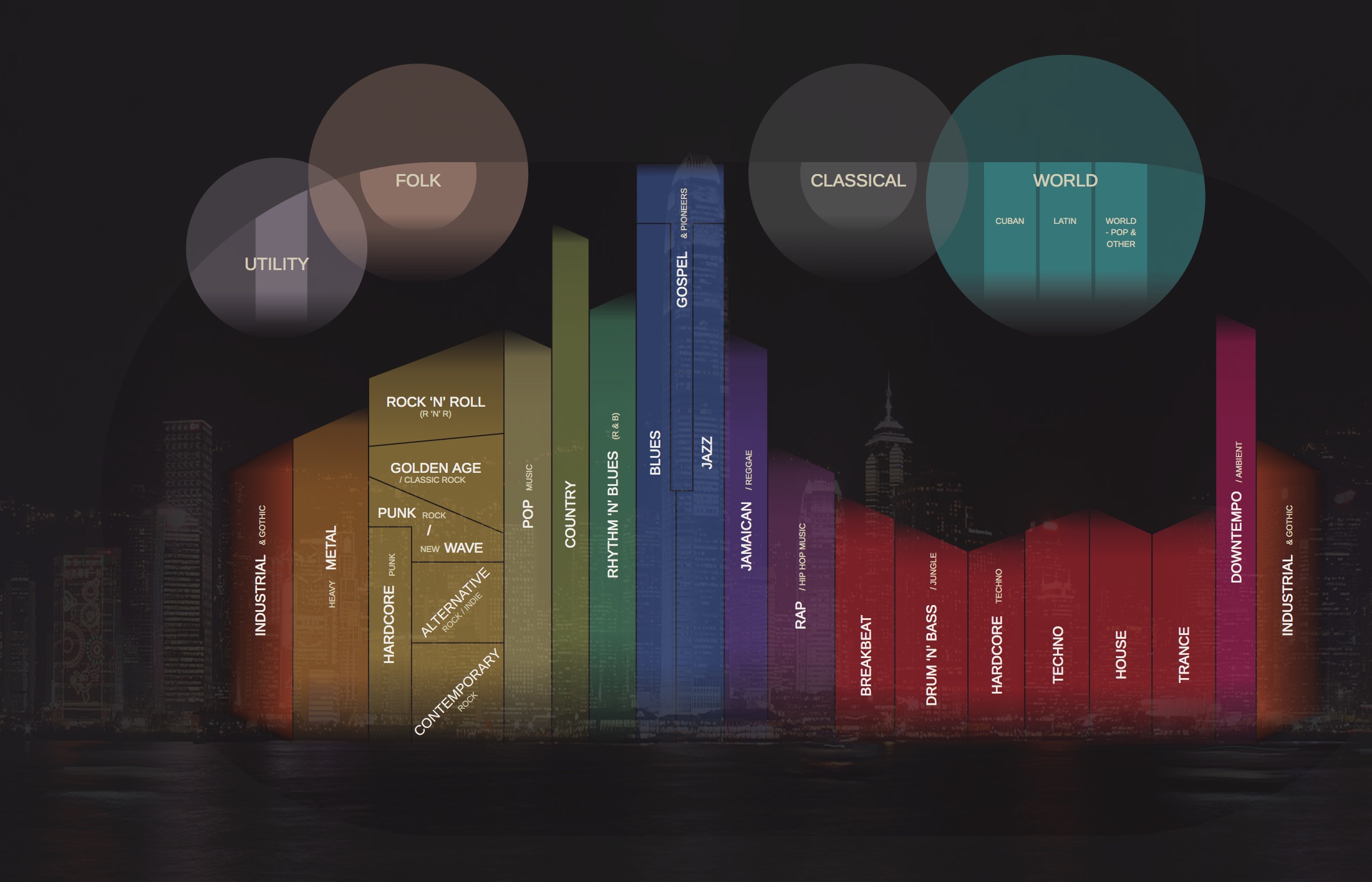 A couple of years ago I wrote about Every Noise At Once a visualization, with samples, of (almost) every musical genre. At last count Glenn McDonald's brainchild had algorithmically-generated and scatter-plotted 1,496 genres.
Now courtesy of Belgian architect Kwinten Crauwels we have the next gorgeous visual iteration of the music universe — Musicmap. It took Crauwels seven years to construct this astounding and comprehensive, interactive map of music genres, sub-genres and their relationships. It traces the genealogy of around 150 years of popular music.
Crauwels color-coded each of the major genres and devised different types of lines to show different relationships across the hundreds of genres and sub-genres. You can fly around the map to follow the links and drill-down to learn more about each musical style.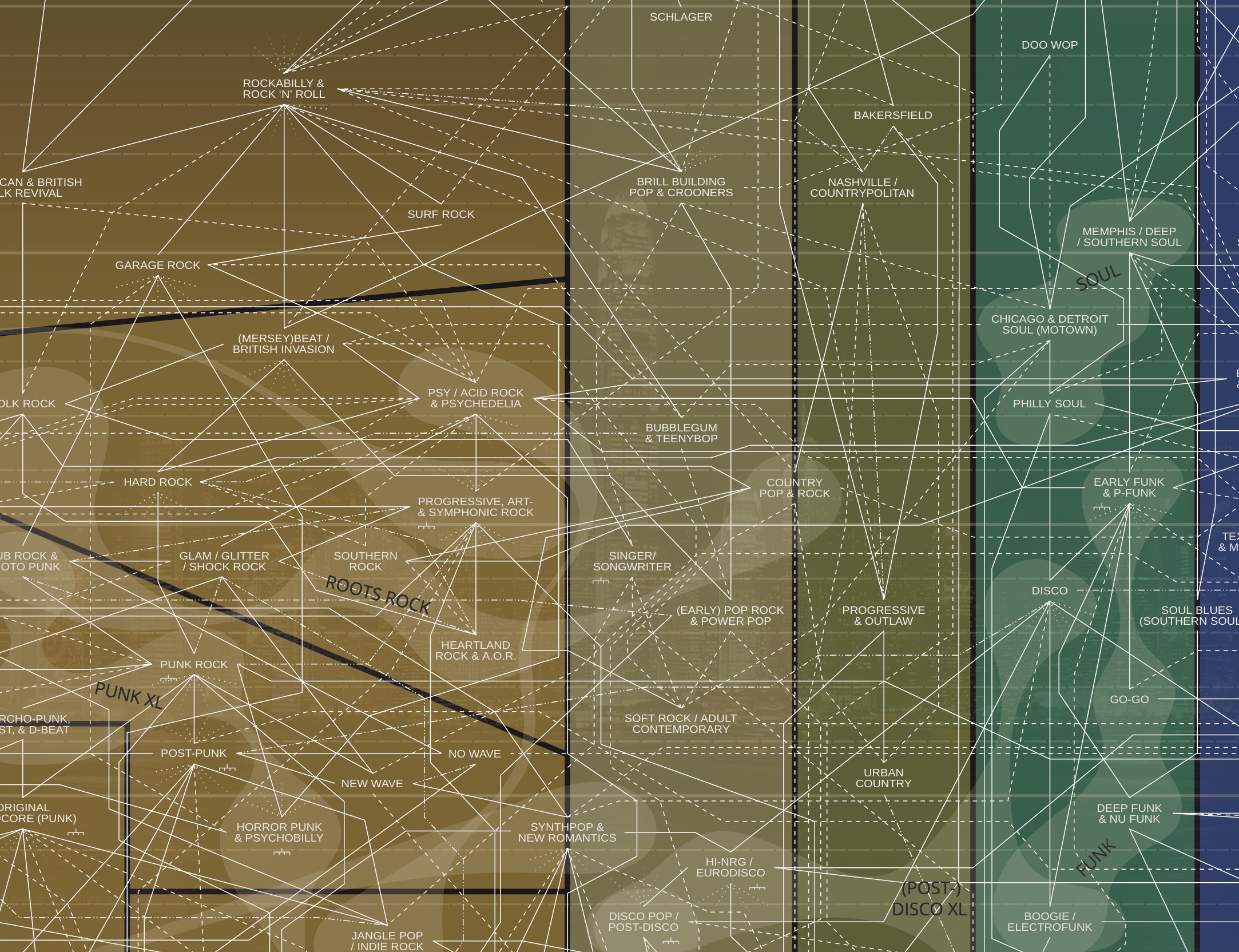 Now you can visually trace how Garage Rock is related to Detroit's Motown and Doo Wop, or how present day Industrial Synth evolved from Krautrock of the 1970s.
It's a visual, and musical, masterpiece. Read more about Musicmap here.
Image: Musicmap screenshots. Courtesy of Kwinten Crauwels, Musicmap.