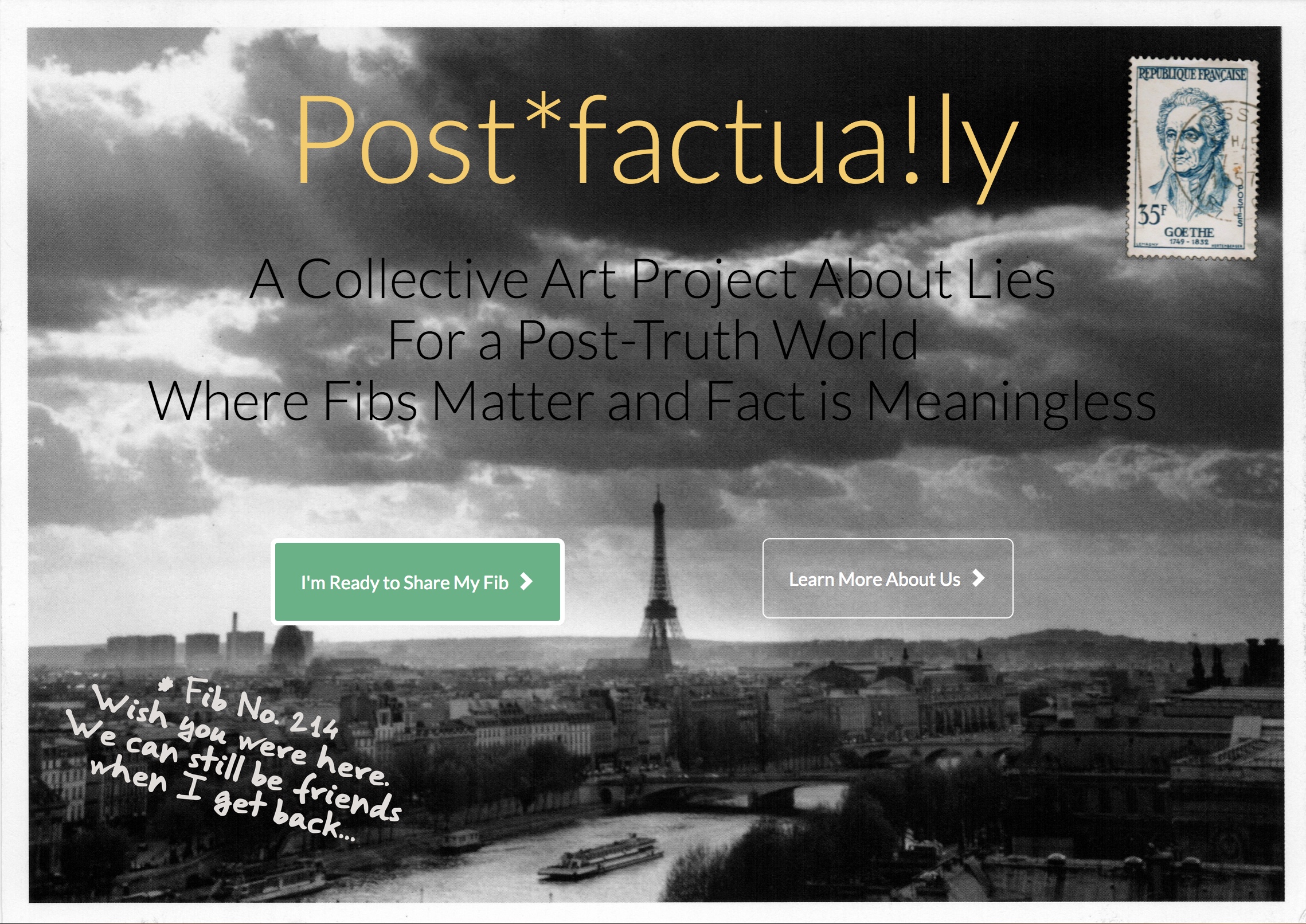 You may well have noticed that my writing schedule here at theDiagonal has become a little more sporadic of late. Yes. I've been distracted by the needs of my post-truth project — Post*factua!ly.
The Oxford Dictionary recently made "post-truth" the word of the year, for 2016. A timely addition. They define post-truth as follows:
"Relating to or denoting circumstances in which objective  facts are less influential in shaping public opinion than appeals  to emotion and personal belief."
I do agree. But, for 2017 I suspect we'll need an even more important collection of related words: post-factual and postfactually. My definition goes as follows:
"Describing circumstances where only lies matter and all fact is meaningless."
Please stay tuned for this important post-truth, post-factual project; and, normal service at theDiagonal will resume shortly.