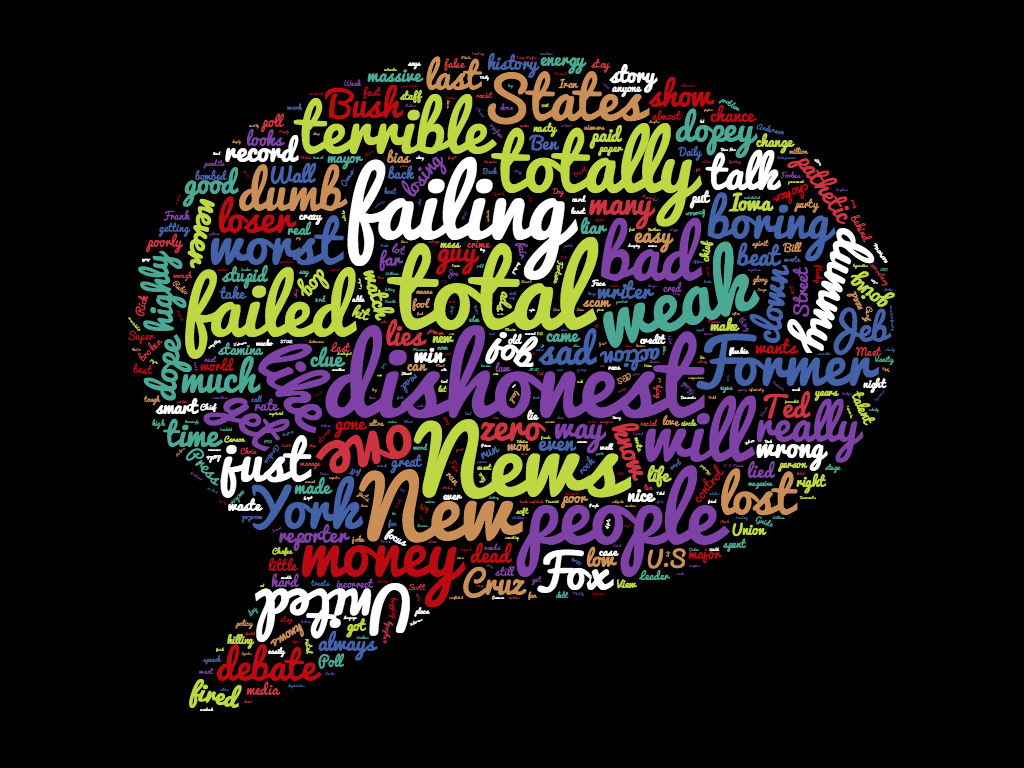 It's impossible to ignore the thoroughly shameful behavior of the current crop of politicians and non-politicians running in this year's U.S clown car race presidential election. The vicious tripe that flows from the mouths of these people is certainly attention-grabbing. But while it may have been titillating at first, the discourse — in very loose terms — has now taken a deeply disgusting and dangerous turn.
Just take the foul-mouthed tweets of current front runner for the Republican nomination, Donald Trump.
Since he entered the race his penchant for bullying and demagoguery has taken center stage; no mention of any policy proposals, rational or otherwise; just a filthy mouth spouting hatred, bigotry, fear, shame and intimidation in a constant 140-character storm of drivel.
So I couldn't resist taking all his recent tweets and creating a wordcloud from his stream of anger and nonsense. His favorite "policy" statements to date: wall, dumb, failing, dopey, dope, worst, dishonest, failed, bad, sad, boring. I must say it is truly astonishing to see this person attack another for being: hater, liar, dishonest, racist, sexist, dumb, total hypocrite!
Wordcloud generated using Wordclouds.com.