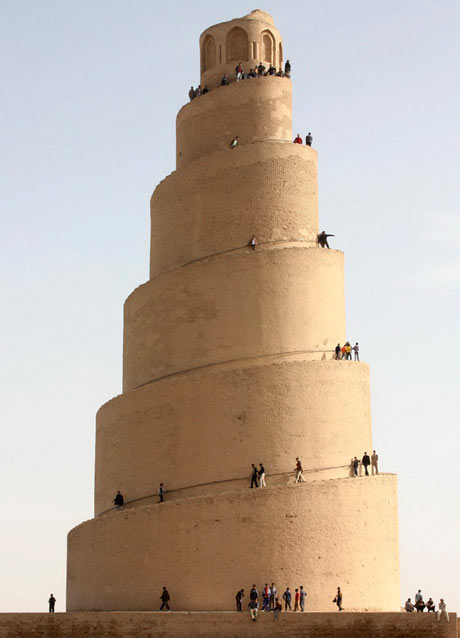 Jonathan Glancey, architecture critic at the Guardian in the UK for the last fifteen years, is moving on to greener pastures, and presumably new buildings. In his final article for the newspaper he reflects on some buildings that have engendered shock and/or awe.
[div class=attrib]From the Guardian:[end-div]
Fifteen years is not a long time in architecture. It is the slowest as well as the most political of the arts. This much was clear when I joined the Guardian as its architecture and design correspondent, from the Independent, in 1997. I thought the Millennium Experience (the talk of the day) decidedly dimwitted and said so in no uncertain terms; it lacked a big idea and anything like the imagination of, say, the Great Exhibition of 1851, or the Festival of Britain in 1951.
For the macho New Labour government, newly in office and all football and testosterone, criticism of this cherished project was tantamount to sedition. They lashed out like angry cats; there were complaints from 10 Downing Street's press office about negative coverage of the Dome. Hard to believe then, much harder now. That year's London Model Engineer Exhibition was far more exciting; here was an enthusiastic celebration of the making of things, at a time when manufacturing was becoming increasingly looked down on.
New Labour, meanwhile, promised it would do things for architecture and urban design that Roman emperors and Renaissance princes could only have dreamed of. The north Greenwich peninsula was to become a new Florence, with trams and affordable housing. As would the Thames Gateway, that Siberia stretching – marshy, mysterious, semi-industrial – to Southend Pier and the sea. To a new, fast-breeding generation of quangocrats this land looked like a blank space on the London A-Z, ready to fill with "environmentally friendly" development. Precious little has happened there since, save for some below-standard housing, Boris Johnson's proposal for an estuary airport and – a very good thing – an RSPB visitors' centre designed by Van Heyningen and Haward near Purfleet on the Rainham marshes.
Labour's promises turned out to be largely tosh, of course. Architecture and urban planning are usually best when neither hyped nor hurried. Grand plans grow best over time, as serendipity and common sense soften hard edges. In 2002, Tony Blair decided to invade Iraq – not a decision that, on the face of it, has a lot to do with architecture; but one of the articles I am most proud to have written for this paper was the story of a journey I made from one end of Iraq to the other, with Stuart Freedman, an unflappable press photographer. At the time, the Blair government was denying there would be a war, yet every Iraqi we spoke to knew the bombs were about to fall. It was my credentials as a critic and architectural historian that got me my Iraqi visa. Foreign correspondents, including several I met in Baghdad's al-Rashid hotel, were understandably finding the terrain hard-going. But handwritten in my passport was an instruction saying: "Give this man every assistance."
We travelled to Babylon to see Saddam's reconstruction of the fabled walled city, and to Ur, Abraham's home, and its daunting ziggurat and then – wonder of wonders – into the forbidden southern deserts to Eridu. Here I walked on the sand-covered remains of one of the world's first cities. This, if anywhere, is where architecture was born. At Samarra, in northern Iraq, I climbed to the top of the wondrous spiral minaret of what was once the town's Great Mosque. How the sun shone that day. When I got to the top, there was nothing to hang on to. I was confronted by the blazing blue sky and its gods, or God; the architecture itself was all but invisible. Saddam's soldiers, charming recruits in starched and frayed uniforms drilled by a tough and paternal sergeant, led me through the country, through miles of unexploded war material piled high along sandy tracks, and across the paths of Shia militia.
Ten years on, Zaha Hadid, a Baghdad-born architect who has risen to stellar prominence since 2002, has won her first Iraqi commission, a new headquarters for the Iraqi National Bank in Baghdad. With luck, other inspired architects will get to work in Iraq, too, reconnecting the country with its former role as a crucible of great buildings and memorable cities.
Architecture is also the stuff of construction, engineering, maths and science. Of philosophy, sociology, Le Corbusier and who knows what else. It is also, I can't help feeling, harder to create great buildings now than it was in the past. When Eridu or the palaces and piazzas of Renaissance Italy were shaped, architecture was the most expensive and prestigious of all cultural endeavours. Today we spread our wealth more thinly, spending ever more on disposable consumer junk, building more roads to serve ever more grim private housing estates, unsustainable supermarkets and distribution depots (and container ports and their giant ships), and the landfill sites we appear to need to shore up our insatiable, throwaway culture. Architecture has been in danger, like our indefensibly mean and horrid modern housing, of becoming little more than a commodity. Government talk of building a rash of "eco-towns" proved not just unpopular but more hot air. A policy initiative too far, the idea has effectively been dropped.
And, yet, despite all these challenges, the art form survives and even thrives. I have been moved in different ways by the magnificent Neues Museum, Berlin, a 10-year project led by David Chipperfield; by the elemental European Southern Observatory Hotel by Auer + Weber, for scientists in Chile's Atacama Desert; and by Charles Barclay's timber Kielder Observatory, where I spent a night in 2008 watching stars hanging above the Northumbrian forest.
I have been enchanted by the 2002 Serpentine Pavilion, a glimpse into a possible future by Toyo Ito and Cecil Balmond; by the inspiring reinvention of St Pancras station by Alastair Lansley and fellow architects; and by Blur, a truly sensational pavilion by Diller + Scofidio set on a steel jetty overlooking Lake Neuchatel at Yverdon-les-Bains. A part of Switzerland's Expo 2002, this cat's cradle of tensile steel was a machine for making clouds. You walked through the clouds as they appeared and, when conditions were right, watched them float away over the lake.
[div class=attrib]Read the entire article here.[end-div]
[div class=attrib]Image: The spiral minaret of the Great Mosque of Samarra, Iraq. Courtesy Reuters / Guardian.[end-div]