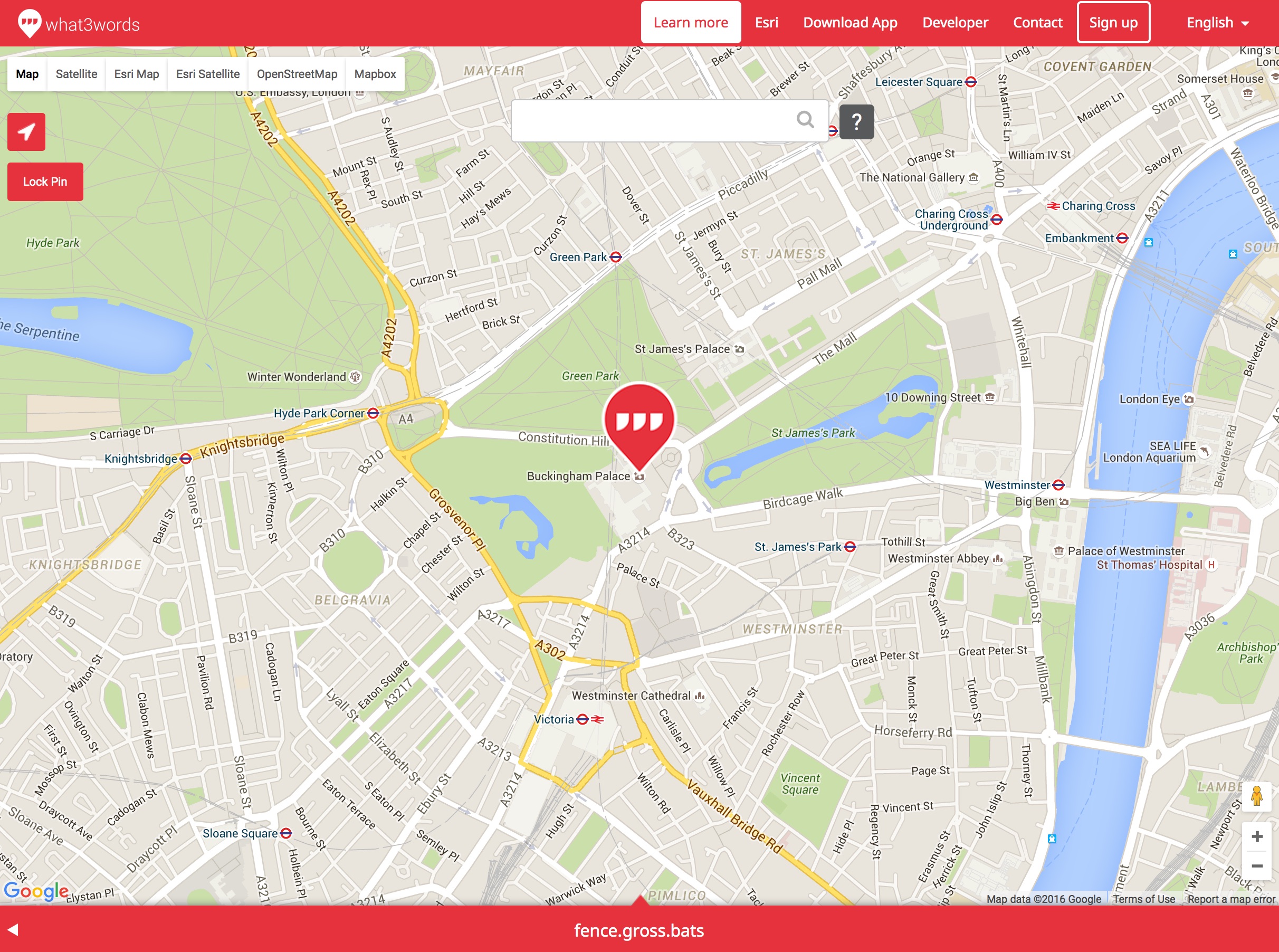 I recently tripped over a fascinating mapping app called What3Words. Its goal is to make location and address finding easier. It does so in quite a creative way — by assigning a unique combination of 3 words to every 3×3 square meter location on the planet. In What3Words own words:
So in case you were wondering. The Queen's official residence in London (Buckingham Palace) is fence.gross.bats.
It's far more accurate than a postal address and it's much easier to remember, use and share than a set of coordinates.

Better addressing improves customer experience, delivers business efficiencies, drives growth and helps the social & economic development of countries.
How cool.
Image: What3Words screenshot. Courtesy: What3Words.