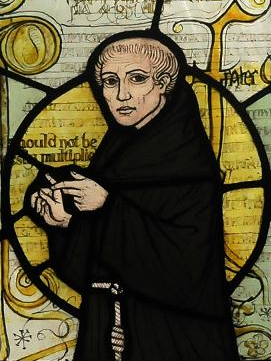 Occam's razor (or Ockham's razor) is a principle from philosophy popularized by 14th century philosopher and logician William of Ockham.
Put simply, it states that if there are two or more explanations for a possible occurrence, the simplest explanation is usually the best. That is, the more assumptions required for a possible hypothesis, the less likely is the explanation for that hypothesis.
While Occam's razor has been found to apply reasonably well in the philosophy of science and more generally, it is not infallible. So, in this 21st century, it's time to give Occam's razor a much needed, fresh coat of paint. Further, it also requires an update to make it 100 percent accurate and logically water-tight.
So, let me present Trump's razor. It goes like this:
Ascertain the stupidest possible scenario that can be reconciled with the available facts and that answer is likely correct.
Unfortunately I can't lay claim to this brilliant new tool of logic. Thanks go to the great folks over at Talking Points Memo, Josh Marshall and John Scalzi.
Read their insightful proposal here.
Image: William of Ockham, from stained glass window at a church in Surrey. Courtesy: Wikipedia. Creative Commons CC BY-SA 3.0.