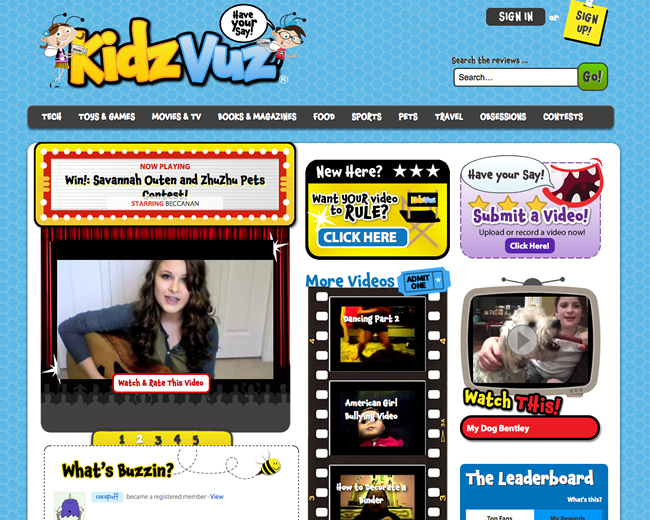 Many parents with children in the pre-teenage years probably have a containment policy restricting them from participating on adult oriented social media such as Facebook. Well, these tech-savvy tweens may be doing more online than just playing Club Penguin.
[div class=attrib]From the WSJ:[end-div]
Celina McPhail's mom wouldn't let her have a Facebook account. The 12-year-old is on Instagram instead.
Her mother, Maria McPhail, agreed to let her download the app onto her iPod Touch, because she thought she was fostering an interest in photography. But Ms. McPhail, of Austin, Texas, has learned that Celina and her friends mostly use the service to post and "like" Photoshopped photo-jokes and text messages they create on another free app called Versagram. When kids can't get on Facebook, "they're good at finding ways around that," she says.
It's harder than ever to keep an eye on the children. Many parents limit their preteens' access to well-known sites like Facebook and monitor what their children do online. But with kids constantly seeking new places to connect—preferably, unsupervised by their families—most parents are learning how difficult it is to prevent their kids from interacting with social media.
Children are using technology at ever-younger ages. About 15% of kids under the age of 11 have their own mobile phone, according to eMarketer. The Pew Research Center's Internet & American Life Project reported last summer that 16% of kids 12 to 17 who are online used Twitter, double the number from two years earlier.
Parents worry about the risks of online predators and bullying, and there are other concerns. Kids are creating permanent public records, and they may encounter excessive or inappropriate advertising. Yet many parents also believe it is in their kids' interest to be nimble with technology.
As families grapple with how to use social media safely, many marketers are working to create social networks and other interactive applications for kids that parents will approve. Some go even further, seeing themselves as providing a crucial education in online literacy—"training wheels for social media," as Rebecca Levey of social-media site KidzVuz puts it.
…
Along with established social sites for kids, such as Walt Disney Co.'s Club Penguin, kids are flocking to newer sites such as FashionPlaytes.com, a meeting place aimed at girls ages 5 to 12 who are interested in designing clothes, and Everloop, a social network for kids under the age of 13. Viddy, a video-sharing site which functions similarly to Instagram, is becoming more popular with kids and teenagers as well.
Some kids do join YouTube, Google, Facebook, Tumblr and Twitter, despite policies meant to bar kids under 13. These sites require that users enter their date of birth upon signing up, and they must be at least 13 years old. Apple—which requires an account to download apps like Instagram to an iPhone—has the same requirement. But there is little to bar kids from entering a false date of birth or getting an adult to set up an account. Instagram declined to comment.
"If we learn that someone is not old enough to have a Google account, or we receive a report, we will investigate and take the appropriate action," says Google spokesman Jay Nancarrow. He adds that "users first have a chance to demonstrate that they meet our age requirements. If they don't, we will close the account." Facebook and most other sites have similar policies.
Still, some children establish public identities on social-media networks like YouTube and Facebook with their parents' permission. Autumn Miller, a 10-year-old from Southern California, has nearly 6,000 people following her Facebook fan-page postings, which include links to videos of her in makeup and costumes, dancing Laker-Girl style.
[div class=attrib]Read the entire article after the jump.[end-div]