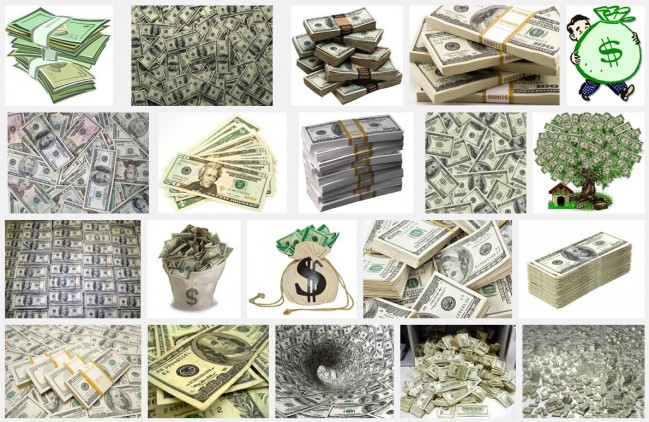 No tricks. No Ponzi scheme. No lottery win. No grand inheritance. It's rather simple; it's about simple lifestyle choices made at an early age. We excerpt part of Mister Money Moustache's fascinating story below.
From the Washington Post:
To hundreds of thousands of devotees, he is Mister Money Mustache. And he is here to tell you that early retirement doesn't only happen to Powerball winners and those who luck into a big inheritance. He and his wife retired from middle-income jobs before they had their son. Exasperated, as he puts it, by "a barrage of skeptical questions from high-income peers who were still in debt years after we were free from work," he created a no-nonsense personal finance blog and started spilling his secrets. I was eager to know more. He is Pete (just Pete, for the sake of his family's privacy). He lives in Longmont, Colo. He is ridiculously happy. And he's sure his life could be yours. Our conversation was edited for length and clarity..
…
So you retired at 30. How did that happen?
I was probably born with a desire for efficiency — the desire to get the most fun out of any possible situation, with no resources being wasted. This applied to money too, and by age 10, I was ironing my 20 dollar bills and keeping them in a photo album, just because they seemed like such powerful and intriguing little rectangles.
But I didn't start saving and investing particularly early, I just maintained this desire not to waste anything. So I got through my engineering degree debt-free — by working a lot and not owning a car — and worked pretty hard early on to move up a bit in the career, relocating from Canada to the United States, attracted by the higher salaries and lower cost of living.
Then my future wife and I moved in together and DIY-renovated a junky house into a nice one, kept old cars while our friends drove fancy ones, biked to work instead of driving, cooked at home and went out to restaurants less, and it all just added up to saving more than half of what we earned. We invested this surplus as we went, never inflating our already-luxurious lives, and eventually the passive income from stock dividends and a rental house was more than enough to pay for our needs (about $25,000 per year for our family of three, with a paid-off house and no other debt).
What sort of retirement income do you have?
Our bread-and-butter living expenses are paid for by a single rental house we own, which generates about $25,000 per year after expenses. We also have stock index funds and 401(k) plans, which could boost that by about 50 percent without depleting principal if we ever needed it, but, so far, we can't seem to spend more than $25,000 no matter how much we let loose. So the dividends just keep reinvesting.
…
You describe the typical middle-class life as an "exploding volcano of wastefulness." Seems like lots of personal finance folks obsess about lattes. Are you just talking about the lattes here?
The latte is just the foamy figurehead of an entire spectrum of sloppy "I deserve it" luxury spending that consumes most of our gross domestic product these days. Among my favorite targets: commuting to an office job in an F-150 pickup truck, anything involving a drive-through, paying $100 per month for the privilege of wasting four hours a night watching cable TV and the whole yoga industry. There are better, and free, ways to meet these needs, but everyone always chooses the expensive ones and then complains that life is hard these days.
Read the entire article following the jump or visit Mr. Money Moustache's blog.
Image courtesy of Google Search.