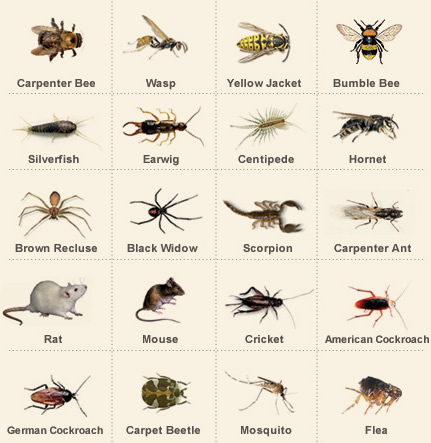 For centuries biologists, zoologists and ecologists have been mapping the wildlife that surrounds us in the great outdoors. Now a group led by microbiologist Noah Fierer at the University of Colorado Boulder is pursuing flora and fauna in one of the last unexplored eco-systems — the home. (Not for the faint of heart).
From the New York Times:
On a sunny Wednesday, with a faint haze hanging over the Rockies, Noah Fierer eyed the field site from the back of his colleague's Ford Explorer. Two blocks east of a strip mall in Longmont, one of the world's last underexplored ecosystems had come into view: a sandstone-colored ranch house, code-named Q. A pair of dogs barked in the backyard.
Dr. Fierer, 39, a microbiologist at the University of Colorado Boulder and self-described "natural historian of cooties," walked across the front lawn and into the house, joining a team of researchers inside. One swabbed surfaces with sterile cotton swabs. Others logged the findings from two humming air samplers: clothing fibers, dog hair, skin flakes, particulate matter and microbial life.
Ecologists like Dr. Fierer have begun peering into an intimate, overlooked world that barely existed 100,000 years ago: the great indoors. They want to know what lives in our homes with us and how we "colonize" spaces with other species — viruses, bacteria, microbes. Homes, they've found, contain identifiable ecological signatures of their human inhabitants. Even dogs exert a significant influence on the tiny life-forms living on our pillows and television screens. Once ecologists have more thoroughly identified indoor species, they hope to come up with strategies to scientifically manage homes, by eliminating harmful taxa and fostering species beneficial to our health.
But the first step is simply to take a census of what's already living with us, said Dr. Fierer; only then can scientists start making sense of their effects. "We need to know what's out there first. If you don't know that, you're wandering blind in the wilderness."
Here's an undeniable fact: We are an indoor species. We spend close to 90 percent of our lives in drywalled caves. Yet traditionally, ecologists ventured outdoors to observe nature's biodiversity, in the Amazon jungles, the hot springs of Yellowstone or the subglacial lakes of Antarctica. ("When you train as an ecologist, you imagine yourself tromping around in the forest," Dr. Fierer said. "You don't imagine yourself swabbing a toilet seat.")
But as humdrum as a home might first appear, it is a veritable wonderland. Ecology does not stop at the front door; a home to you is also home to an incredible array of wildlife.
Besides the charismatic fauna commonly observed in North American homes — dogs, cats, the occasional freshwater fish — ants and roaches, crickets and carpet bugs, mites and millions upon millions of microbes, including hundreds of multicellular species and thousands of unicellular species, also thrive in them. The "built environment" doubles as a complex ecosystem that evolves under the selective pressure of its inhabitants, their behavior and the building materials. As microbial ecologists swab DNA from our homes, they're creating an atlas of life much as 19th-century naturalists like Alfred Russel Wallace once logged flora and fauna on the Malay Archipelago.
Take an average kitchen. In a study published in February in the journal Environmental Microbiology, Dr. Fierer's lab examined 82 surfaces in four Boulder kitchens. Predictable patterns emerged. Bacterial species associated with human skin, like Staphylococcaceae or Corynebacteriaceae, predominated. Evidence of soil showed up on the floor, and species associated with raw produce (Enterobacteriaceae, for example) appeared on countertops. Microbes common in moist areas — including sphingomonads, some strains infamous for their ability to survive in the most toxic sites — splashed in a kind of jungle above the faucet.
A hot spot of unrivaled biodiversity was discovered on the stove exhaust vent, probably the result of forced air and settling. The counter and refrigerator, places seemingly as disparate as temperate and alpine grasslands, shared a similar assemblage of microbial species — probably less because of temperature and more a consequence of cleaning. Dr. Fierer's lab also found a few potential pathogens, like Campylobacter, lurking on the cupboards. There was evidence of the bacterium on a microwave panel, too, presumably a microbial "fingerprint" left by a cook handling raw chicken.
If a kitchen represents a temperate forest, few of its plants would be poison ivy. Most of the inhabitants are relatively benign. In any event, eradicating them is neither possible nor desirable. Dr. Fierer wants to make visible this intrinsic, if unseen, aspect of everyday life. "For a lot of the general public, they don't care what's in soil," he said. "People care more about what's on their pillowcase." (Spoiler alert: The microbes living on your pillowcase are not all that different from those living on your toilet seat. Both surfaces come in regular contact with exposed skin.)
Read the entire article after the jump.
Image: Animals commonly found in the home. Courtesy of North Carolina State University.