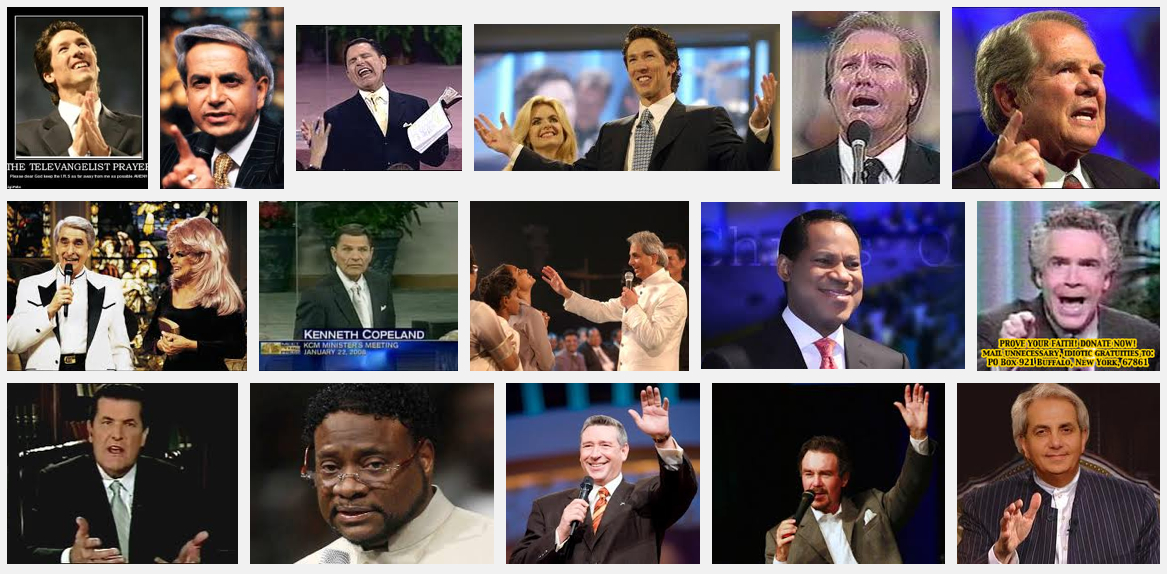 A movement begun by two British comedians — Pippa Evans and Sanderson Jones — to assemble like-minded atheists seems to have grown legs. But doesn't a church for the faithless somehow contravene the principles of atheism? Unperturbed by this obvious contradiction the two are venturing on a lengthy tour of god-fearing America to raise funds and consciousness. One wonders if they are stopping in the Bible Belt. And, more importantly will they eventually resort to teleatheism [ed: your friends at theDiagonal coined this first].
It's not easy being an atheist. In a world that for centuries has been dominated (and divided by) religious affiliations, it's sort of inevitable that the minority group who can't get down with the God thing or who don't subscribe to any particular belief system would find themselves marginalized. As children of no God, it seems that atheists are somehow seen as lesser – less charitable, that is, and more selfish, nihilistic, closed minded, negative and just generally unworthy. Now, however, a group of atheists are fighting back.
Determined to show that those who believe in nothing are just as good as those who believe in something, the faithless are establishing a church of their own, and a mega-church at that. On the surface it seems like a rather brilliant idea. What's not to like about beating the faithful at their own game? Apart from the one small caveat that establishing a place of worship for the faithless, even a godless one, rather negates what atheism is supposed to be all about.
The godless church concept is the brainchild of Pippa Evans and Sanderson Jones, two British comedians, who identified a gap in the faith market that so far non-believers are flocking to fill. The first Sunday Assembly (as the gatherings are being called) took place in a dilapidated church in London on a cold morning this past January. It went down a treat, apparently, and the movement has gained enough momentum in Britain that the comic duo have since embarked on a "40 dates, 40 nights" tour of the United States raising money to build US congregations so godless Americans can become churchgoers too.
This past Sunday, the groups' inaugural assembly in Los Angeles attracted some 400 people. Similar gatherings across the states have also drawn big crowds, bursting to do all the good stuff religious people do, just without the God stuff. As one of those non-believing types – the kind who'd be inclined to tick off the "spiritual but not religious" checkbox on a dating profile – I should fall right into the Sunday Assembly movement's target demographic. If only the central idea of dragging atheists into a church so they can prove they are just as worthy as traditional churchgoers didn't strike me as a bit of joke.
I'm sure Evans and Jones mean well. Although they might want to tone down the "shiny happy people" routine they have going on in their promotional video. It's a little too reminiscent of the bearded, guitar playing priest that used to pay regular visits to the convent school I attended as a child in Ireland, who tried a little too hard to convince us skeptical kids that Catholicism is cool. I don't mean to downplay the human need to find like-minded communities either or to explore the deeper purpose of our existence. I just can't quite embrace the notion that atheists should be under any obligation to prove their worthiness to religious types, or that to do so they should mimic the long established religious practices that non-believers have typically eschewed.
I would have thought the message of atheism (if there needs to be one) is that churches and ritualized worship (whatever the focus of that worship might be) are best left to the people who feel the need to have a God figure in their lives. I say this as someone who has done plenty of Elizabeth Gilbert ("Eat, Pray, Love") style dabbling in various philosophies to find life's bigger meaning, albeit on a lower budget and so far with less satisfying results – no mega movie deals or hot Brazilian husbands have materialized to date, but the journey continues.
Like a lot of people who don't subscribe to any particular faith or belief system, I'm all for exploring the many spiritual adventures that are out there, and there are already plenty of inspirational (and godless) paths to choose from. The thing is, rewarding as these ventures into the spiritual realm often are, be they Buddhist retreats, Hindu meditation sessions or just a good old-fashioned yoga class with some "Om" chanting built in, I know that my true self is an atheist one. No philosophy, full on religion or Sunday Assembly – no matter how enticing, inviting or full of wisdom it may be – is going to win me over in the long term. I'm just not in the market for any man-made belief system – and they are all man-made – because I already have the one I am comfortable with: atheism.
Read the entire article here.
Image courtesy of Google Search.