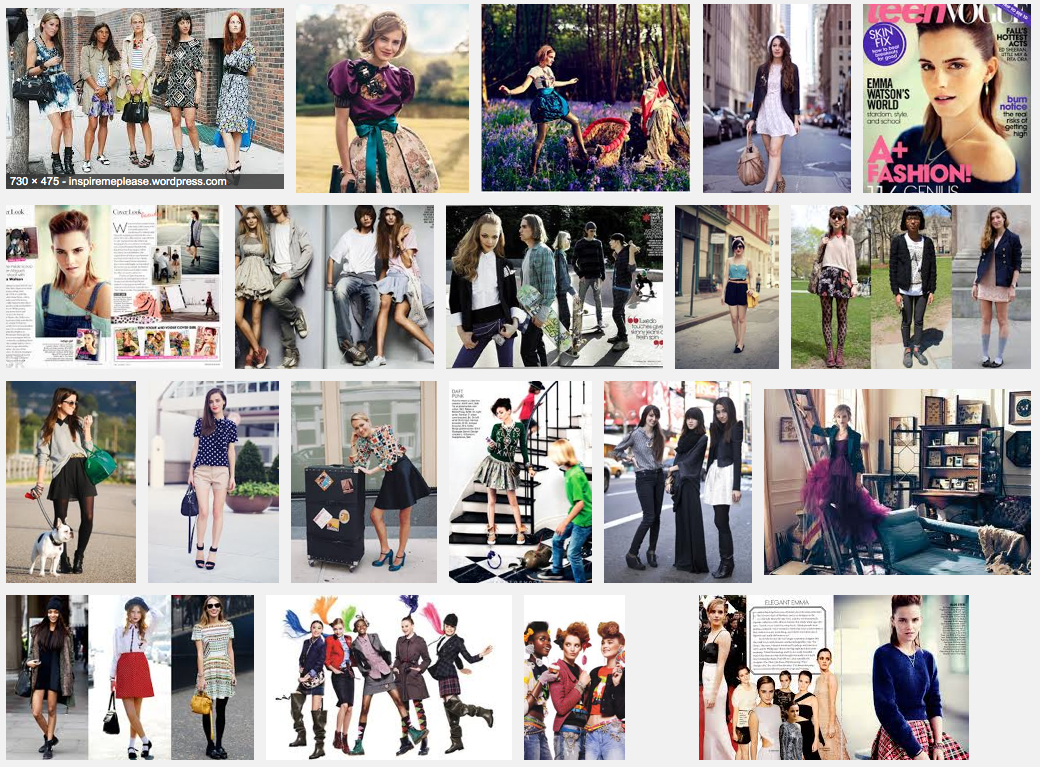 Teen retail isn't what it used to be. Once dominated by the likes of Aeropostale, Abercrombie and Fitch, and American Eagle, the sector is in a downward spiral. Many retail analysts place the blame on the internet. While discretionary income is down and unemployment is up among teens, there are two other key factors driving the change: first, smartphones loaded with apps seem to be more important to a teen's self identity than an emblazoned tee-shirt; second, fast-fashion houses, such as H&M, can churn out fresh designs at a fraction thanks to fully integrated, on-demand supply chains. Perhaps, the silver lining in all of this, if you could call it such, is that malls may soon become the hang-out for old-timers.
From the NYT:
Luring young shoppers into traditional teenage clothing stores has become a tough sell.
When 19-year-old Tsarina Merrin thinks of a typical shopper at some of the national chains, she doesn't think of herself, her friends or even contemporaries.
"When I think of who is shopping at Abercrombie," she said, "I think it's more of people's parents shopping for them."
Sales are down across the shelves of many traditional teenage apparel retailers, and some analysts and others suggest that it's not just a tired fashion sense causing the slump. The competition for teenage dollars, at a time of high unemployment within that age group, spans from more stores to shop in to more tempting technology.
And sometimes phones loaded with apps or a game box trump the latest in jeans.
Mainstays in the industry like Abercrombie & Fitch, American Eagle Outfitters and Aéropostale, which dominated teenage closets for years, have been among those hit hard.
The grim reports of the last holiday season have already proved punishing for senior executives at the helm of a few retailers. In a move that caught many analysts by surprise, the chief executive of American Eagle, Robert L. Hanson, announced he was leaving the company last week. And on Tuesday, Abercrombie announced they were making several changes to the company's board and leadership, including separating the role of chief executive and chairman.
Aside from those shake-ups, analysts are saying they do not expect much improvement in this retail sector any time soon.
According to a survey of analysts conducted by Thomson Reuters, sales at teenage apparel retailers open for more than a year, like Wet Seal, Zumiez, Abercrombie and American Eagle, are expected to be 6.4 percent lower in the fourth quarter over the previous period. That is worse than any other retail category.
"It's enough to make you think the teen is going to be walking around naked," said John D. Morris, an analyst at BMO Capital Markets. "What happened to them?"
Paul Lejuez, an analyst at Wells Fargo, said he and his team put out a note in May on the health of the teenage sector and department stores called "Watch Out for the Kid With the Cough." (Aéropostale was the coughing teenager.) Nonetheless, he said, "We ended up being surprised just how bad things got so quickly. There's really no sign of life anywhere among the traditional players."
Causes are ticked off easily. Mentioned often is the high teenage unemployment rate, reaching 20.2 percent among 16- to 19-year-olds, far above the national rate of 6.7 percent.
Cheap fashion has also driven a more competitive market. So-called fast-fashion companies, like Forever 21 and H&M, which sell trendy clothes at low prices, have muscled into the space, while some department stores and discount retailers like T. J. Maxx now cater to teenagers, as well.
"You can buy a plaid shirt at Abercrombie that's like $70," said Daniela Donayre, 17, standing in a Topshop in Manhattan. "Or I can go to Forever 21 and buy the same shirt for $20."
Online shopping, which has been roiling the industry for years, may play an especially pronounced role in the teenage sector, analysts say. A study of a group of teenagers released in the fall by Piper Jaffray found that more than three-fourths of young men and women said they shopped online.
Not only did teenagers grow up on the Internet, but it has shaped and accelerated fashion cycles. Things take off quickly and fade even faster, watched by teenagers who are especially sensitive to the slightest shift in the winds of a trend.
Matthew McClintock, an analyst at Barclays, pointed to Justin Bieber as an example.
"Today, if you saw that Justin Bieber got arrested drag-racing," Mr. McClintock said, "and you saw in the picture that he had on a cool red shirt, then you can go online and find that cool red shirt and have it delivered to you in two days from some boutique in Los Angeles.
"Ten years ago, teens were dependent on going to Abercrombie & Fitch and buying from the select items that Mike Jeffries, the C.E.O., thought would be popular nine months ago."
Read the entire story here.
Image courtesy of Google Search.