Some examples of recent American political exceptionalism: Dan Quayle, SuperPACs, Sarah Palin, Iran-Contra, Watergate, Michele Bachmann. But, just when you thought the United States' political system could not possibly sink any lower along comes someone so truly exceptional that it becomes our duty to listen and watch… and gasp.
You see, contained solely within this one person we now have an unrivaled collection of inspirational leadership traits: racist, sexist, misogynist, demagogue, bigot, bully, narcissist, buffoon and crass loudmouth. A demonstration of all that is exceptional about the United States, and an exceptional next commander-in-chief for our modern age.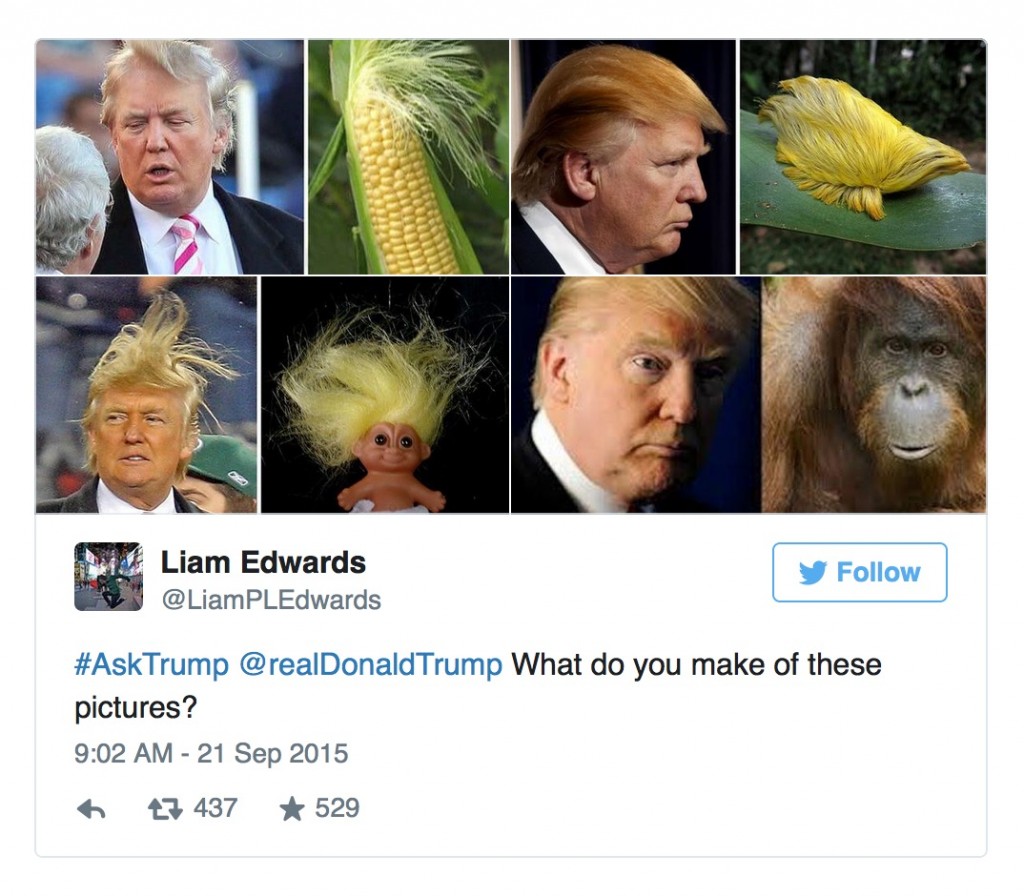 Image courtesy of someone with a much-needed sense of humor during these dark times.