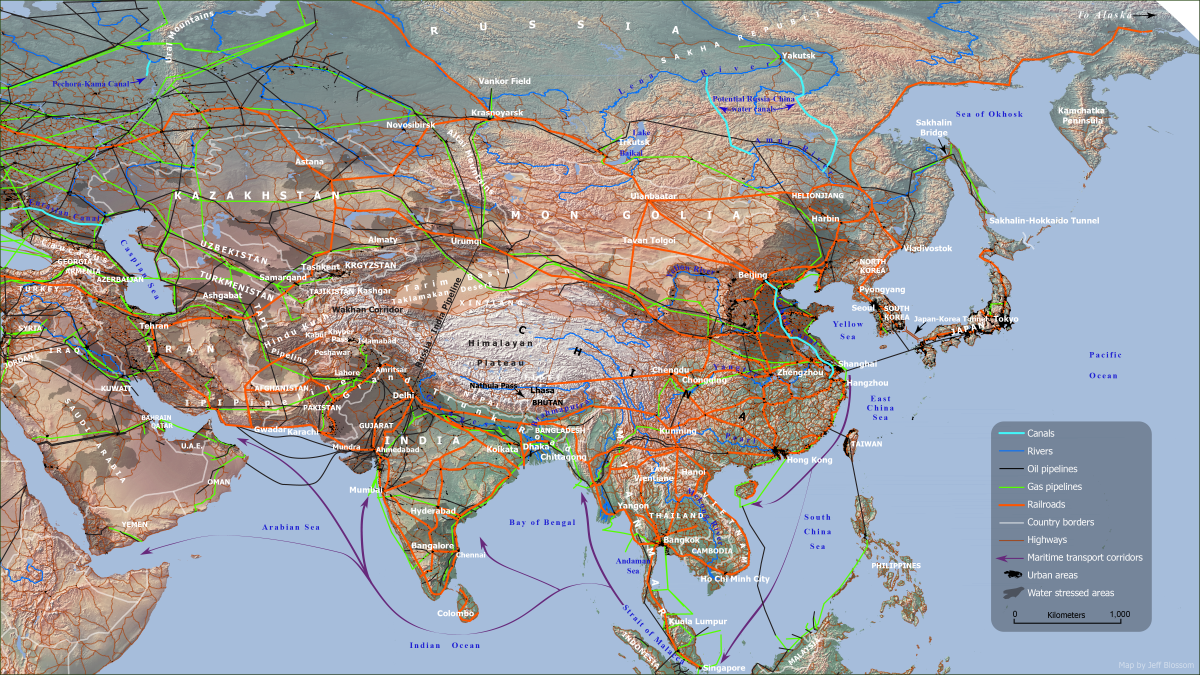 I have had a peculiar affinity for luscious atlases and maps since childhood. They held promises of future explorations and adventures over ancient peaks, within new cultures, beyond borders. I also have a strange fascination for data, patterns in data, trends, probabilities, statistics (though I'm no mathematician).
So when I see someone combining maps and data, especially in fundamentally new ways, I have to take notice. Enter stage left: Parag Khanna. He's a global strategist, author and a true cartophile. His new book "Connectography: Mapping the Future of Global Civilization," uses grand cartographic visualizations to show how the world is steadily integrating.
Even for a reasonably geo-savvy person like me it's eye-opening to see maps being used in insightful new ways — especially to draw attention to our global neighborhood and its common challenges.
One striking example shows the ties of railways, cables, pipelines and trade that further bind nations rather than the borders, often arbitrarily drawn, that once divided.
Dive into are recent interview with Parag Khanna here.
Map: The emerging silk roads of commerce interlinking 60 Asian nations. Courtesy: Parag Khanna, "Connectography: Mapping the Future of Global Civilization".