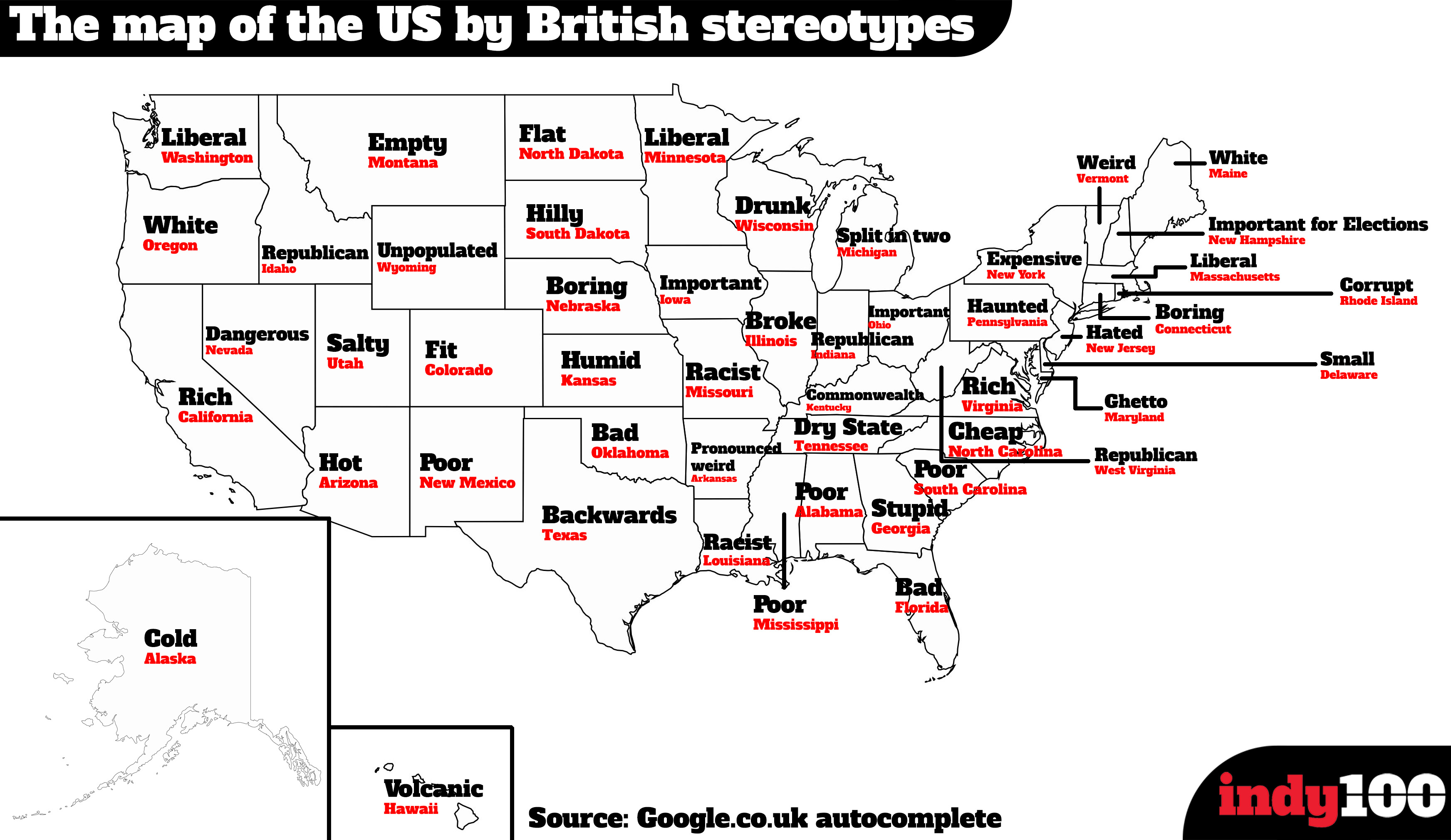 An interesting map courtesy of Google searches in the UK shows some fascinating stereotypes for each of the US fifty states. It was compiled by taking the most frequent result from Google's autocomplete function. For instance, type in, "Why is Colorado so…", and Google automatically fills in the most popular result with "Why is Colorado so fit".
It's not entirely scientific but interesting nonetheless. Highlighting just a few: Wisconsin is viewed as drunk; Louisiana as racist; Colorado as fit; and, Nevada as dangerous.
Map: US state stereotypes by British Google users. Courtesy: Independent Media.