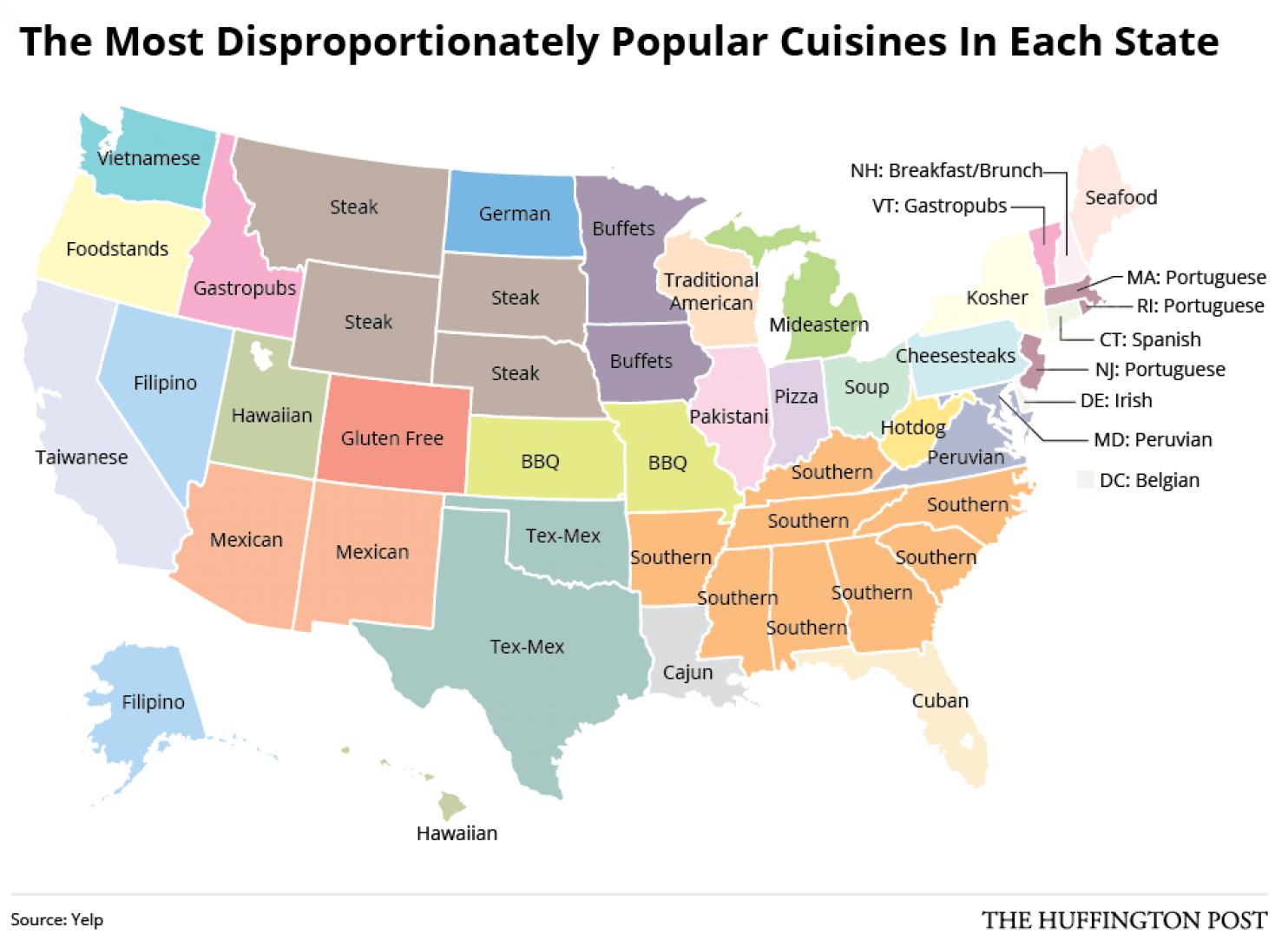 Love food? Love maps? You're in the right place. What could be better than a story that combines both. To peripheral watchers of America and those who believe fast food is America's national treasure, it may come as a surprise to see that many US states show very different tastes in cuisine, and some quite exotic.
The map shows cuisines that are the most common in each state barring the national average, which is probably pizza. Asian food mostly dominates the west coast, but Oregon does it's own thing, of course (food stands). Coloradans maintain their health and fitness bent by favoring gluten-free foods, while Texans still love their tex-mex. There are some fascinating surprises: peruvian food tops the list in Virginia and Maryland; Vermont and Idaho prefer gastropubs; and West Virginia craves hot dogs.
Read more here.
Map courtesy of Huffington Post / Yelp.