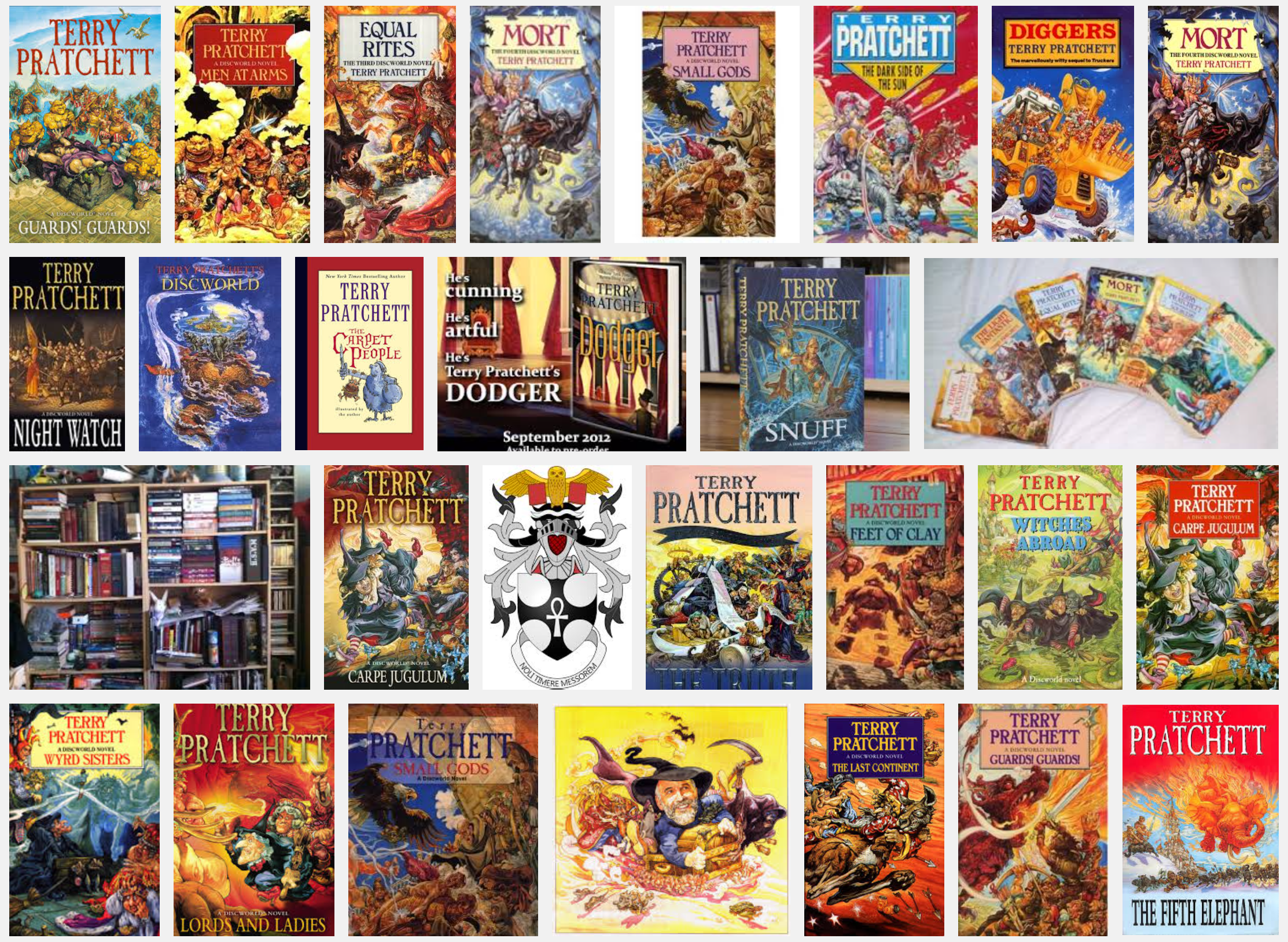 Sadly, genre-busting author Sir Terry Pratchett succumbed to DEATH on March 12, 2015. Luckily, for those of us still fending off the clutches of Reaper Man we have seventy-plus works of his to keep us company in the darkness.
So now that our world contains a little less magic it's important to remind ourselves of a few choice words of his:
A man is not truly dead while his name is still spoken.
Stories of imagination tend to upset those without one.
It's not worth doing something unless someone, somewhere, would much rather you weren't doing it.
The truth may be out there, but the lies are inside your head.
Goodness is about what you do. Not who you pray to.
From the Guardian:
Neil Gaiman led tributes from the literary, entertainment and fantasy worlds to Terry Pratchett after the author's death on Thursday, aged 66.
The author of the Discworld novels, which sold in the tens of millions worldwide, had been afflicted with a rare form of early-onset Alzheimer's disease.
Gaiman, who collaborated with Pratchett on the huge hit Good Omens, tweeted: "I will miss you, Terry, so much," pointing to "the last thing I wrote about you", on the Guardian.
"Terry Pratchett is not a jolly old elf at all," wrote Gaiman last September. "Not even close. He's so much more than that. As Terry walks into the darkness much too soon, I find myself raging too: at the injustice that deprives us of – what? Another 20 or 30 books? Another shelf-full of ideas and glorious phrases and old friends and new, of stories in which people do what they really do best, which is use their heads to get themselves out of the trouble they got into by not thinking? … I rage at the imminent loss of my friend. And I think, 'What would Terry do with this anger?' Then I pick up my pen, and I start to write."
Appealing to readers to donate to Alzheimer's research, Gaiman added on his blog: "Thirty years and a month ago, a beginning author met a young journalist in a Chinese Restaurant, and the two men became friends, and they wrote a book, and they managed to stay friends despite everything. Last night, the author died.
"There was nobody like him. I was fortunate to have written a book with him, when we were younger, which taught me so much.
"I knew his death was coming and it made it no easier."
Read the entire article here.
Image courtesy of Google Search.