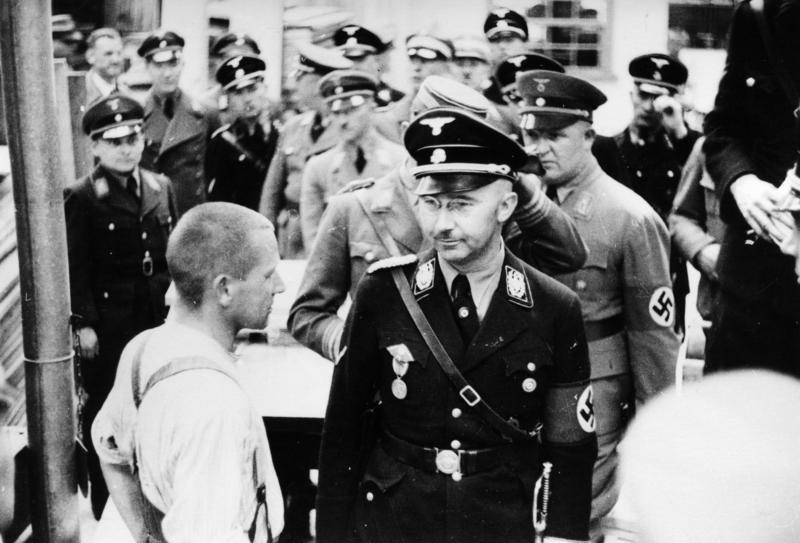 Recently discovered diaries of Heinrich Himmler, the architect of the Holocaust, should serve as a reminder to us all that evil people are in our midst. His diary entries are all the more disturbing for their simple casualness:
January 3, 1943
8pm: Dinner

9pm: More meetings, one reacting to news that Nazi-allied police officers in Poland were refusing to fight.

9-10pm: Orders all ten officers be executed and their families sent to concentration camps before going to bed
More from the Telegraph:
Newly discovered diaries have revealed the schedule of Heinrich Himmler, the man who planned the Holocaust, which suggests he was more concerned about what he had for lunch than his role in the Nazi massacre of at least six million people.
The documents, uncovered by German newspaper Bild, had been buried in the archive of the Russian ministry of defence in Podolsk near Moscow and were all but forgotten for more than 70 years.
The service diaries, which cover 1938 and the crucial war years of 1943 and 1944, had been snatched by the Red Army towards the end of the war.
Extracts document the hour-by-hour schedule of the reviled SS chief, juxtaposing phone calls with his wife and daughter alongside writs of execution.
Several of them allude to massage appointments taken early in the day which could last up to hours.
Read the entire story here.
Image: Himmler (front right, beside prisoner) visiting the Dachau Concentration Camp in 1936. Courtesy: German Federal Archives. Public Domain.