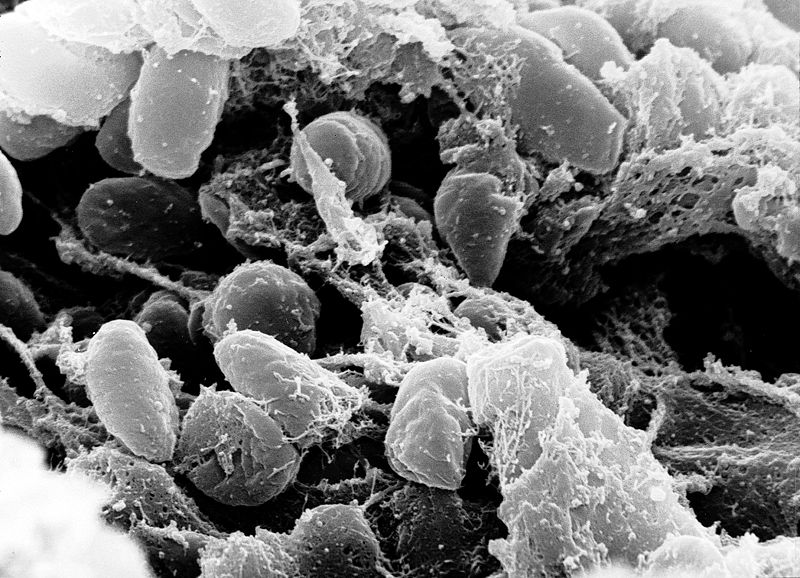 A new research study applies the concepts of infectious diseases to online social networks. By applying epidemiological modelling to examine the dynamics of networks, such as MySpace and Facebook, researchers are able to analyze the explosive growth — the term "viral" is not coincidental — and ultimate demise of such networks. So, is Facebook destined to suffer a fate similar to Myspace, Bebo, polio and the bubonic plague? These researchers from Princeton think so, estimating Facebook will lose 80 percent of its 1.2 billion users by 2017.
From the Guardian:
Facebook has spread like an infectious disease but we are slowly becoming immune to its attractions, and the platform will be largely abandoned by 2017, say researchers at Princeton University (pdf).
The forecast of Facebook's impending doom was made by comparing the growth curve of epidemics to those of online social networks. Scientists argue that, like bubonic plague, Facebook will eventually die out.
The social network, which celebrates its 10th birthday on 4 February, has survived longer than rivals such as Myspace and Bebo, but the Princeton forecast says it will lose 80% of its peak user base within the next three years.
John Cannarella and Joshua Spechler, from the US university's mechanical and aerospace engineering department, have based their prediction on the number of times Facebook is typed into Google as a search term. The charts produced by the Google Trends service show Facebook searches peaked in December 2012 and have since begun to trail off.
"Ideas, like diseases, have been shown to spread infectiously between people before eventually dying out, and have been successfully described with epidemiological models," the authors claim in a paper entitled Epidemiological modelling of online social network dynamics.
"Ideas are spread through communicative contact between different people who share ideas with each other. Idea manifesters ultimately lose interest with the idea and no longer manifest the idea, which can be thought of as the gain of 'immunity' to the idea."
Facebook reported nearly 1.2 billion monthly active users in October, and is due to update investors on its traffic numbers at the end of the month. While desktop traffic to its websites has indeed been falling, this is at least in part due to the fact that many people now only access the network via their mobile phones.
For their study, Cannarella and Spechler used what is known as the SIR (susceptible, infected, recovered) model of disease, which creates equations to map the spread and recovery of epidemics.
They tested various equations against the lifespan of Myspace, before applying them to Facebook. Myspace was founded in 2003 and reached its peak in 2007 with 300 million registered users, before falling out of use by 2011. Purchased by Rupert Murdoch's News Corp for $580m, Myspace signed a $900m deal with Google in 2006 to sell its advertising space and was at one point valued at $12bn. It was eventually sold by News Corp for just $35m.
The 870 million people using Facebook via their smartphones each month could explain the drop in Google searches – those looking to log on are no longer doing so by typing the word Facebook into Google.
But Facebook's chief financial officer David Ebersman admitted on an earnings call with analysts that during the previous three months: "We did see a decrease in daily users, specifically among younger teens."
Investors do not appear to be heading for the exit just yet. Facebook's share price reached record highs this month, valuing founder Mark Zuckerberg's company at $142bn.
Read the entire article here.
Image: Scanning electron microscope image of Yersinia pestis, the bacterium responsible for bubonic plague. Courtesy of Wikipedia.