This week's PhotoMash comes courtesy of the Guardian online news site. It's front page carried a photo of George Osborne, UK Chancellor of the Exchequer (Treasury Secretary) wondering how to cut tax credits next to a story concluding that robots will take over a third of all UK manual jobs by 2030.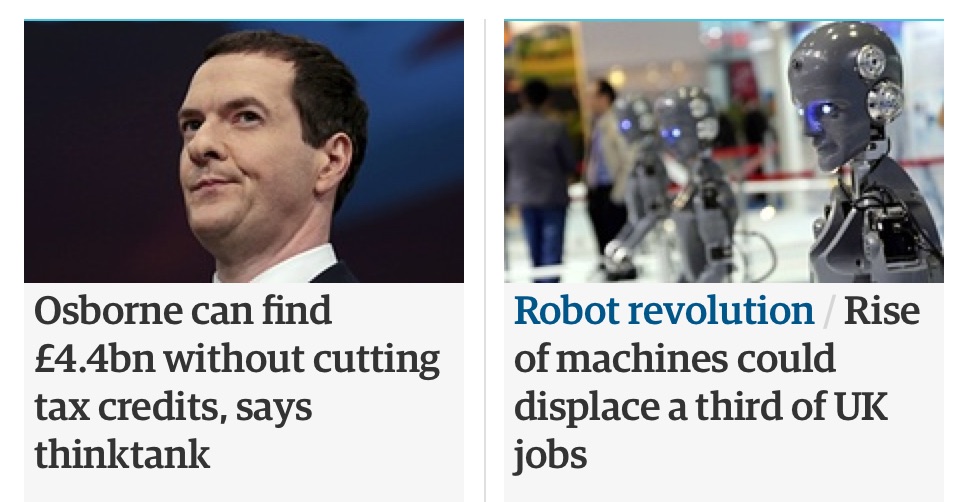 I dare you to find the real human above.
Images courtesy of the Guardian.