A single image of the entire universe from 2012 has been collecting lots of attention recently. Not only is it beautiful, it shows the Earth and our solar system clearly in the correct location — at the rightful center!
Some seem to be using this to claim that the circa 2,000 year old, geo-centric view of the cosmos must be right.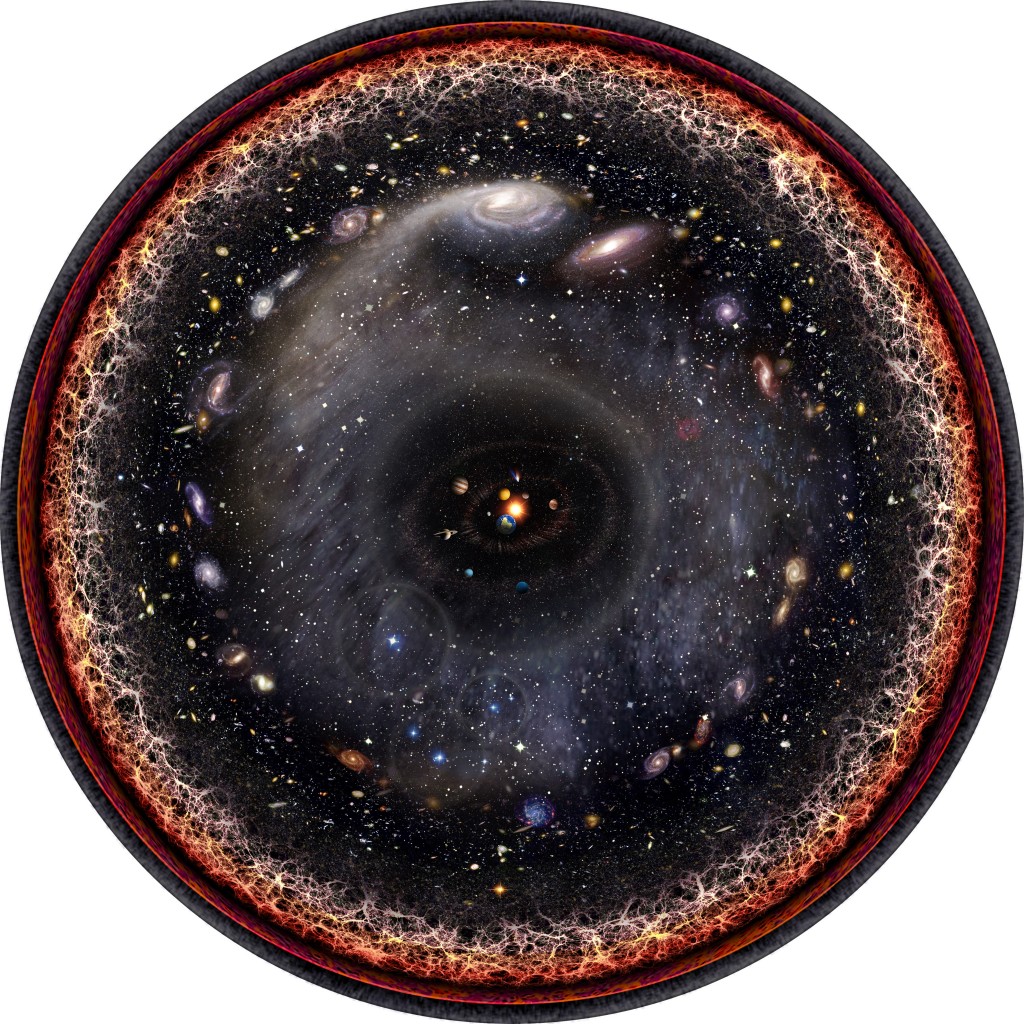 Well, sorry creationists, flat-earthers, and followers of Ptolemy, this gorgeous image is a logarithmic illustration.
Image: Artist's logarithmic scale conception of the observable universe with the Solar System at the center, inner and outer planets, Kuiper belt, Oort cloud, Alpha Centauri, Perseus Arm, Milky Way galaxy, Andromeda galaxy, nearby galaxies, Cosmic Web, Cosmic microwave radiation and Big Bang's invisible plasma on the edge. Courtesy: Pablo Carlos Budassi / Wikipedia.